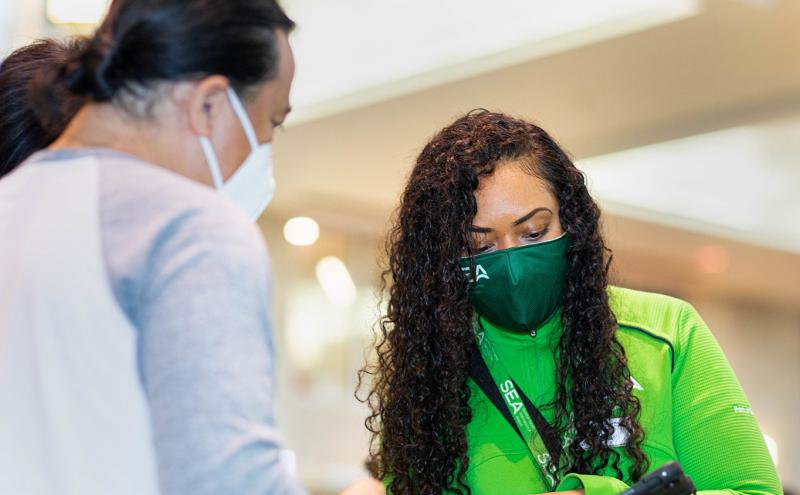 The Port of Seattle 2022 Preliminary Budget and and 2022-2026 Capital Improvement Plan will be available to the public on Thursday, October, 21, 2021 and will follow through on our commitment to support an equitable regional economic recovery through generational investments in infrastructure and continued investment in community programs, while recognizing the importance of Ports, climate resilience, sustainability, equity, and on rebuilding the health of our own organization. 
As most of the Port's business lines move toward recovery, we remain focused on the health and safety of employees, customers, and the public with increased utilization of Port facilities, ensuring the efficient operations at our gateways as we experience volume spikes, and serving a growing community while shrinking the environmental impact of operations.   
Finding the balance between practicing good financial stewardship and focusing on our key priorities and strengths continues to be our mission as we help lead the recovery. 
Upcoming events  
Join us at these virtual community presentations to hear about tax levy changes, planned investments underway, and learn how we are allocating resources to help lead the COVID-19 economic recovery in our region.  
Register for these virtual presentations to learn more about the 2022 proposed budget and capital investment program, provide comments, and ask questions. 
You can also email questions or comments on the budget to portregistration@portseattle.org.
October 20, 2021 
Connecting to Recovery: 2022 Maritime and Economic Development Budget and Capital Investment Program Community Briefing and Q&A Session 
Watch the recording
October 21, 2021 
Connecting to Recovery: 2022 Aviation Budget and Capital Investment Program Community Briefing and Q&A Session 
Watch the recording
Resources  
Budget materials  
Presentation slides 
Study Session Materials 
Fact sheets 
Blog posts 
2021 materials 
Budget process 
Here are the next steps for review and approval of the 2022 budgets: 
Date

Milestone

Public Access

9/28

Central Services Budget and Portwide Budget Rollup Commission Briefing

 

10/12 a.m.

2022 Aviation Division Operating and Capital Budgets Briefing

 

10/12 p.m.

2022 Maritime and EDD Operating and CIP Budgets Briefing  

 

10/20 
4:00-5:00 p.m.

Connecting to Recovery: 2022 Maritime and Economic Development Budget and Capital Investment Program Community Briefing and Q&A Session 

10/21
4:00-5:00 p.m.

Connecting to Recovery: 2022 Aviation Budget and Capital Investment Program Community Briefing and Q&A Session 

10/21

Release of 2022 Preliminary Budget to the Public 

 

10/26

2022 Tax Levy & Draft Plan of Finance Commission Briefing 

 

11/9

Introduction of 2022 Preliminary Budget and Public Hearing 

 

11/16

Adoption of 2022 Budget 

 

12/15

Release of the final 2022 Budget to the public