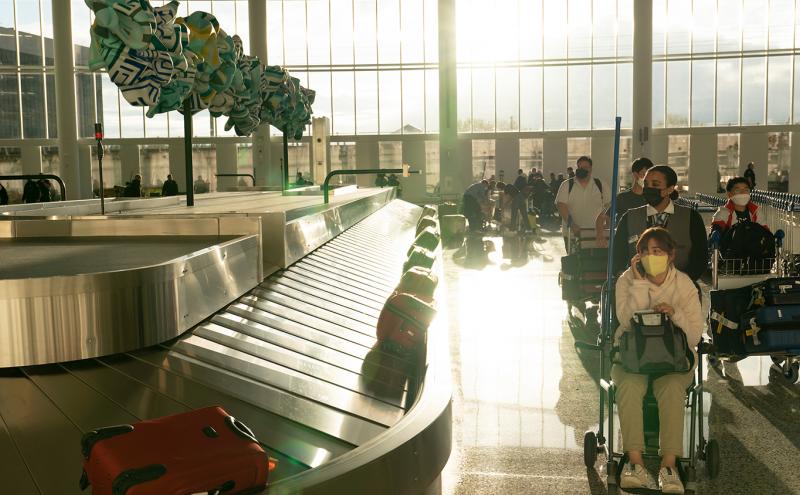 The Port of Seattle 2023 Budget and 2023-2027 Capital Improvement Plan reflects the Port's strategy to promote economic opportunities and quality of life in the region by advancing trade, travel, commerce, and job creation in an equitable, accountable, and environmentally responsible manner.
In the wake of the COVID-19 pandemic, the Port is focused on maintaining our operations while adjusting to high inflation, changes in the labor market, and the impacts of climate change.
Our 2023 budget expands critical infrastructure to keep our region competitive and make travel and trade more efficient.  The budget and capital plan expands economic opportunity for local communities and businesses, improves service at our facilities, supports global climate resilience, and invests in local sustainability initiatives.  
Virtual community presentations
The Port is holding virtual community presentations to share how we are allocating resources to advance our Century Agenda goals to:
Position the Puget Sound region as a premier international logistics hub 
Advance this region as a leading tourism destination and business gateway 
Responsibly invest in the economic growth of the region and all its communities 
Become the greenest and most energy-efficient port in North America
Become a model for equity, diversity, and inclusion
Be a highly effective public agency
October 12, 2022
Aviation Division budget open house
Register→
October 13, 2022
Maritime and EDD Divisions budget open house
Register→
Resources  
Budget materials  
Budget materials and presentation slides will be posted as they are finalized.
2023 Preliminary Budget [To be released]
2023 Budget in Brief [To be released]
Presentation slides 
Maritime Budget Open House Presentation [To be released]
Aviation Budget Open House Presentation [To be released]
Study Session Materials 
2022 Aviation Division Operating and Capital Budget Commission Briefing [To be released]
2022 Maritime Division Preliminary Budget Commission Briefing [To be released]
2022 Central Services Preliminary Budget Briefing [To be released]
Fact sheets 
Budget 101 [To be released]
Waterfront Vision [To be released]
Destination SEA [To be released]
Blog posts 
2022 materials 
Budget process 
Here are the steps for review and approval of the 2023 budgets: 
 
| Date | Milestone | Public Access |
| --- | --- | --- |
| 9/27/22 | Central Services Budget and Portwide Budget Rollup Commission Briefing |   |
| 10/11/22 | Operating Divisions Commission Budget Study Session |   |
| 10/12/22 | Aviation Division budget public open house | Register→ |
| 10/13/22 | Maritime and EDD Divisions budget public open house | Register→ |
| 10/20/22 | 2023 Preliminary Budget Made Available to the Public  |   |
| 11/8/22 | Introduction of 2023 Preliminary Budget and Public Hearing   |   |
| 11/29/22 | Adoption of 2023 Budget  |   |