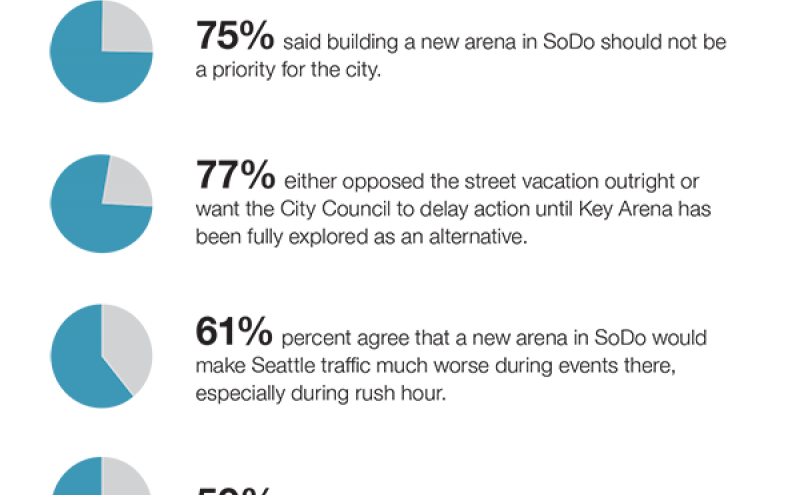 March 3, 2016
SEATTLE – Three-quarters of Seattle voters say a new NBA arena in SoDo should not be a priority for the city, according to a new poll.
It also found that voters were overwhelmingly opposed to handing over a section of Occidental Ave. S, a public street, to the arena developers. A council committee is scheduled to consider the move, known as a streetvacation, on March 15.
The survey of 601 registered voters was conducted Feb. 25-29 for a variety of interests including the Port of Seattle, the Manufacturing Industrial Council and the Washington Maritime Federation by Strategies 360, has a margin of error of 4 percentage points. Full results can be viewed here.
Opposition to the SoDo arena was consistent across all geographic areas of the city and across all demographic groups.
When asked in an open-ended question to rank the top challenges facing the city, 56 percent chose traffic and other transportation issues, 27 percent chose homelessness and 23 percent the cost of housing. Just 1 percent listed a new arena.