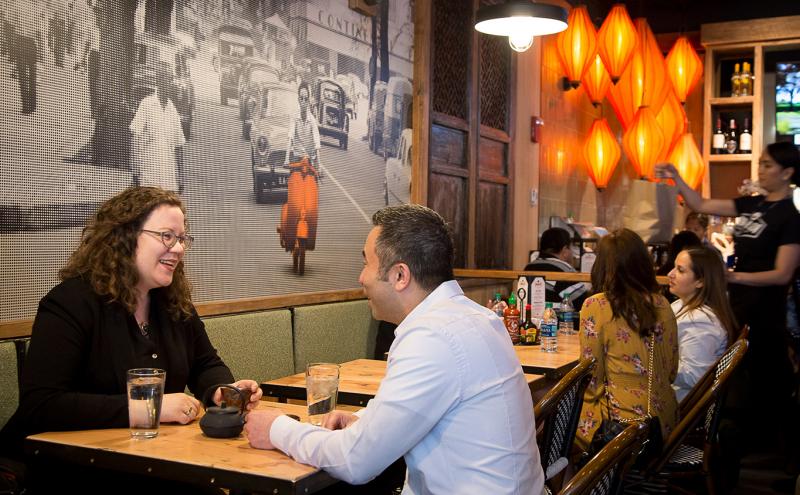 Puts new emphasis on continuing successful community outreach amid COVID-19 response
March 24, 2020
Women and minority-owned firms won more business with the Port of Seattle in 2019, earning 15.3 percent of Port contracts. This is a significant increase following the Commission adoption of a new Diversity in Contracting policy directive, Resolution 3737, to address contracting disparities in 2018.
Today, the Port shared the 2019 Diversity in Contracting Annual Report, the first full year of Diversity in Contracting program operations.
The program's goals are to triple the number of Women Minority Business Enterprises (WMBE) and other disadvantaged firms doing business with the Port and increase the amount of spend on WMBE contracts to 15 percent. The Port achieved its five-year goal for WMBE utilization with 15.3 percent in 2019.
"The Diversity in Contracting program made significant strides in 2019, but now, we face a whole new landscape due to COVID-19," said Port of Seattle Commission President Peter Steinbrueck. "From the local to federal level, recovery strategies that support the living wage jobs that small businesses and women- and minority-owned businesses provide for our community are some of the best defenses against emerging global vulnerabilities."
| | | | | |
| --- | --- | --- | --- | --- |
| WMBE Utilization | 2016 | 2017 | 2018* | 2019 |
| Percentage | 5.3% | 8.8% | 11.8% | 15.3% |
| Firms | 118 | 200 | 258 | 297 |
*Resolution 3737 Passed
In 2019 the Port increased awareness of contracting opportunities and the quality of competitive submittals through a combination of PortGen Workshops for business owners, networking events, and marketing focused on the Port's equity objectives. Over 400 interested partners attended 11 PortGen Workshops. A challenge facing the Port now is transitioning successful outreach programs during social distancing. PortGen Workshops and pre-proposal information sessions will take place as virtual sessions in the short-term.
Other success factors include improved supplier database and reporting ability and the addition of WMBE bid and proposal evaluation criteria.
"I feel extremely fortunate to work with the Port of Seattle," said Linda Kennedy, MWBE certified owner of LK Media. "It is a tremendous opportunity for my small business and working with the Port gives me valuable experience and increases my visibility. I am glad that the Port is striving for equity by contracting with more minority and women-owned businesses. I am proud to be part of the Port's diversity efforts."
Diversity in Contracting continues to aim for spending 15 percent or more with WMBE businesses, as well as eliminating specific disparities in WMBE utilization. Additional opportunities include launching a mentorship pilot program for WMBE and small business firms, leveraging Small Works and Job Order Contracting to increase WMBE utilization, enhanced marketing and media efforts and partnering with minority community organizations to notify, track and encourage their members to bid.
The Port of Seattle is working to level the playing field for socially and economically disadvantaged businesses. The Diversity in Contracting Program is an intentional effort to remedy disparities that are inherently built into practices and policies. This work is made more crucial as we look to economic recovery following COVID-19 in future months.
In the meantime, we are deeply grateful for the frontline businesses that continue to advance projects that provide critical infrastructure improvements. The Diversity in Contracting Program team is gathering resources and information from partners such as the Small Business Administration and Washington state regarding COVID-19 assistance to help firms. We recommend that firms and small business monitor VendorConnect for updates on contracting, and visit the Diversity in Contracting webpage for future outreach and workshops.
Contact
Peter McGraw | Maritime Media Relations
(206) 787-3446 | mcgraw.p@portseattle.org