October 1, 2019
Officials with Sea-Tac International Airport, the Washington Department of Licensing (DOL) and the Transportation Security Administration (TSA) today reminded Washingtonians that starting Oct. 1, 2020, travelers 18 years and older will need a REAL ID-compliant form of identification to board a commercial flight.
Congress passed The REAL ID Act in 2005. It enacted a recommendation from the 9/11 Commission that established minimum security standards for state-issued driver licenses and identification cards. The Act further prohibited federal agencies, including the TSA, from accepting state-issued driver licenses or identification cards that do not meet the minimum standards.
"Our priority is the customer experience for travelers at Sea-Tac Airport, but this is also about airports throughout the state of Washington and U.S.," said Sea-Tac Airport Managing Director Lance Lyttle. "We are working together with DOL and TSA now to educate the public about REAL ID to ensure our passengers have the right federal documents to expedite their movement through our facility."
Now is the time for residents to plan ahead and be ready to ensure compliance with REAL ID requirements. Do not wait.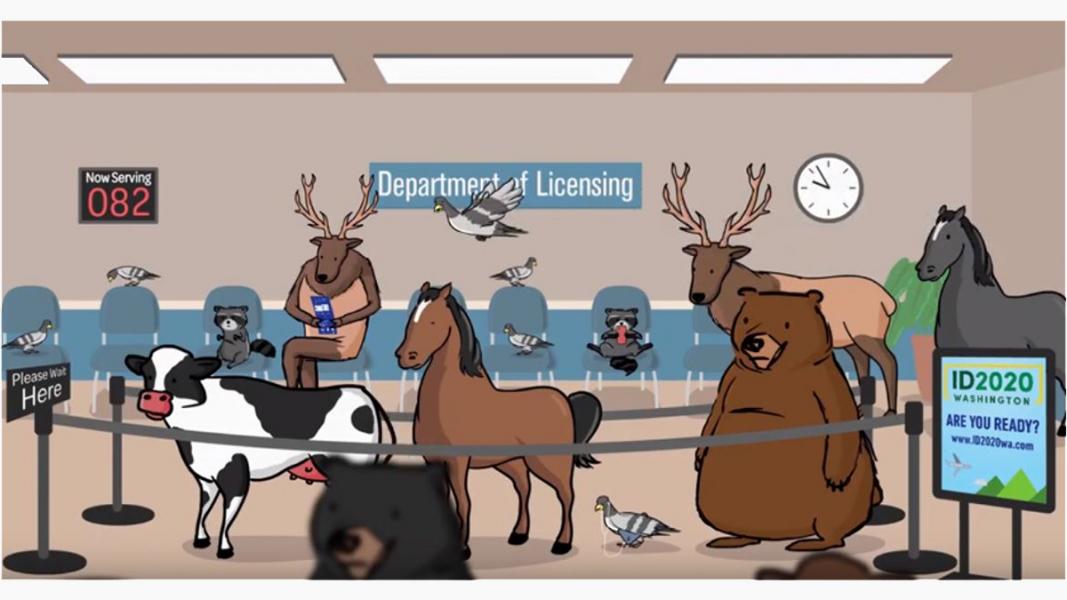 "We want Washington residents to be ready, and this is a reminder you have one year to look at your identity document options and determine which one best fits your lifestyle," said Teresa Berntsen, DOL director. "You may already have the travel ID you need if you have one of many REAL ID compliant documents, including Washington's enhanced driver license or ID card.  We strongly encourage our residents not to wait and get prepared now."
Travelers can show any REAL ID-compliant identification at the TSA security checkpoint. TSA maintains a full list of acceptable forms of identification at https://www.tsa.gov/travel/security-screening/identification. There are a variety of identity documents that can be used to board an airplane or enter secure federal facilities, including:
U.S. or foreign passport
U.S. passport card
Military ID
DHS trusted traveler cards (Global Entry, NEXUS, SENTRI, FAST)
Enhanced driver license
Tribal ID
Transportation Worker Identification Credential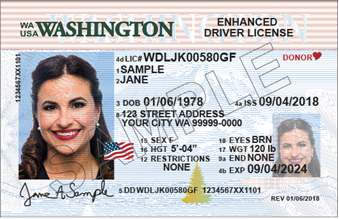 Washington's enhanced driver licenses (EDLs) and enhanced ID (EIDs) cards are REAL ID compliant, valid for air travel within the United States, and can be used to cross the borders of Canada and Mexico by land or sea. Some commonly needed documents to get an EDL/EID are certified birth certificate, U.S. passport, or military ID. A full list of document options to obtain an enhanced driver license or ID card is available on the DOL website.
"TSA accepts more than driver licenses at the security checkpoint as a form of photo identification, so some travelers may already have an acceptable alternate form of ID," said Deputy Federal Security Director for Washington Chris Baden. "With pending federal enforcement of REAL ID requirements, TSA encourages state residents to take a few minutes to decide what photo identification you plan to use for travel on Oct. 1, 2020, and beyond. A year from today, TSA officers will not be permitted to grant access to the security checkpoint unless the traveler has a REAL ID-compliant form of identification."
REAL ID is intended to improve the reliability and accuracy of driver licenses and identification cards while inhibiting the ability of terrorists and others to evade detection by using fraudulent identification.
Signs are posted at airports nationwide reminding the public that REAL ID-compliant licenses or other acceptable forms of identification will be mandatory for air travel beginning on October 1, 2020. More information and Frequently Asked Questions on REAL ID can be found at https://www.tsa.gov/real-id. Washington state residents can also learn more at https://id2020wa.com.
Media Contacts
Kate Hudson, Sea-Tac Airport | (206) 797-4362 | hudson.k@portseattle.org
Christine Anthony | DOL | (360) 902-3616 | canthony@dol.wa.gov
Lorie Dankers | TSA | (206) 743-1497 | lorie.dankers@tsa.dhs.gov