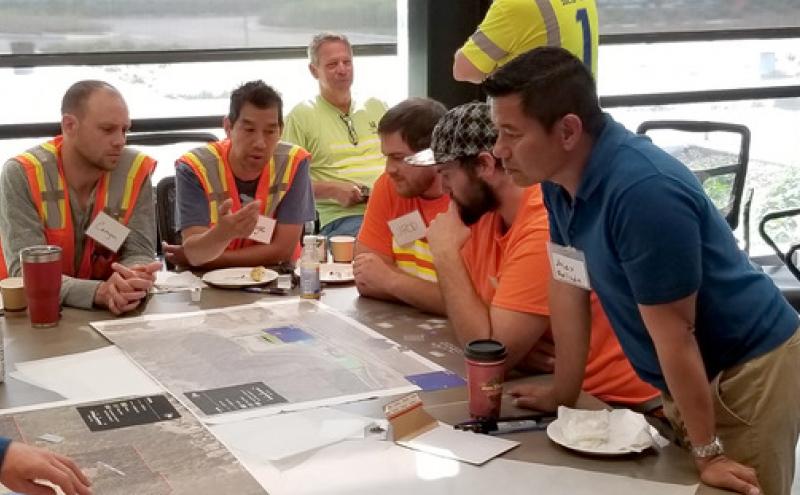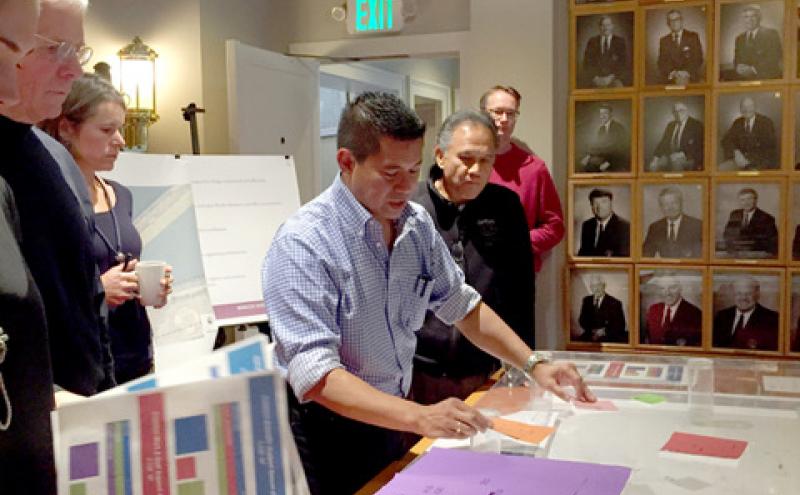 For some people, their profession is just a job, but for Alex Rolluda, architecture is a calling. He has wanted to be an architect since he was a child on Queen Anne drawing pictures of Seattle buildings from his favorite perch at Kerry Park.
Rolluda received his undergraduate and Master's degrees in architecture at the University of Washington. 
He spent several years with another company, then he and a friend opened their own firm. The recession hit just as the company was getting off the ground. 
In 2008, after he became the sole owner of Rolluda Architects, he landed a small IDIQ (indefinite delivery / indefinite quantity) contract with the Port of Seattle Maritime Division. "It was a great contract. It meant I was pre-interviewed and pre-selected for work. I got my foot in the door and met project managers, It was a wonderful opportunity. I had two people working with me because some of the work was mechanical and electrical. I was able to hire minority subcontractors."
Rolluda has been working for the Port ever since and what started out as a two-person business grew to a force of forty. The company has also worked on Piers 66, 69, and 91.
Some of the updates to Gates B, C, and D at Sea-Tac Airport, including the fact that passengers now have convenient outlets and USB charging stations at each seat, are of Alex Rolluda Architects' design as are the remodeled restrooms.
"I really appreciate the current project." This is our bread and butter. The Port was my first foray into municipal work and it has helped me create an expertise I never thought I'd have." Rolluda started out designing schools and higher education buildings. "I cut my teeth on K - 12 projects. Now I work for Boeing and on airports, government buildings, parks facilities, and multi-family housing as well." 
Alex Rolluda says he and his architects do more than design buildings, they preserve and honor culture; they prize diversity. Rolluda says he values ideas from people from different backgrounds. There are nine different languages spoken in his office. "We all come from different landscapes. The way I approach a project as a Filipino and an American could be different than somebody from a Latin American country or Russia. That's what's so wonderful about this practice. It's not just a European white male perspective. Everybody's voice is heard," he said. "We're evolving. None of my designs look the same. We don't have a signature." Rolluda says his mission is to "transform architecture through the power of collaboration and diversity."
Alex Rolluda believes diversity is nothing without being inclusive. And the Port of Seattle exemplifies that idea. "The Port of Seattle gave me a chance and helped me stay afloat. The Port was instrumental in helping me be successful."
Sign up on the Port's Procurement and Roster Management System (PRMS) to receive contracting opportunities from the Port of Seattle and learn more about doing business with the Port of Seattle including live workshops.
Photo and article credit:  Linda Kennedy, LK Media