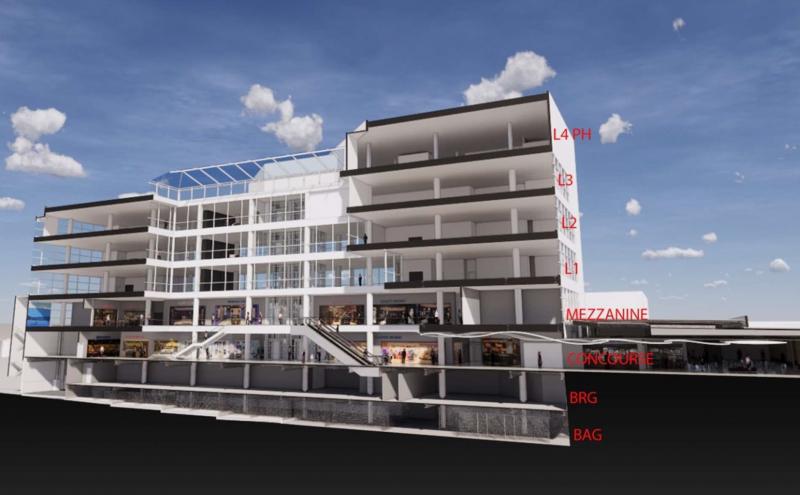 The proposed C1 Building Expansion will elevate the passenger experience and enhance service to address existing deficiencies by adding four additional floors to the existing C1 Building. The expansion provides travelers access to more dining and retail options, new airline lounge spaces, and amenities such as an Interfaith Prayer and Meditation Room and a Nursing Mothers Room. The expansion also builds additional office space for tenants, airlines, and TSA.
Located between Concourse C and D, the project will:
Add four additional floors, each approximately 27,000 square feet 
Redevelop the existing concourse-level 
Build new infrastructure, including restrooms, vertical circulation, and seating
Expand the existing holdroom at Gate C3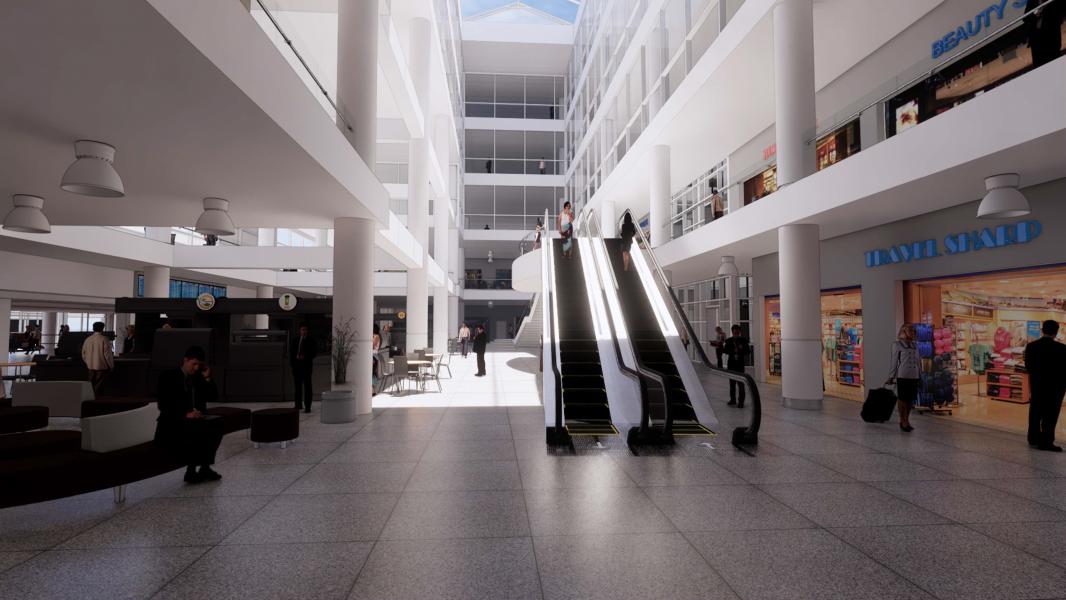 The C1 Building was identified as a key location because it allows for vertical expansion (building up rather than out) and does not significantly impact existing airport operations. Its location also provides Concourses C and D with a higher level of concessions and services.
Early Integration of Sustainability
The C1 Building Expansion was the first project identified as a tier-three project under the Port's new Sustainable Project Framework. This designation identifies specific work, such as forming a Sustainable Project Assessment and Review Committee (SPARC) and developing a C1 Sustainable Design Strategy, to support early integration of sustainability in the capital project process. 
The C1 project will pursue a Leadership in Energy and Environmental Design (LEED) Silver certification.
Diversity in Contracting
The Port is committed to advancing equity and addressing contracting disparities by increasing the utilization of Women Minority Business Enterprises (WMBE) and other disadvantaged firms. A WMBE aspirational goal will be established for the design and construction procurements. 
Anticipated Project Timeline
| | |
| --- | --- |
| Design start | Q1 2021 |
| Commission construction authorization | Q4 2022 |
| Construction start | Q4 2022 |
| Expanded C1 Building in operation | Q2 2027 |
The Port is taking an incremental design approach to ensure the project aligns with existing demand and potential changes due to the evolving aviation industry and passenger makeup. Demand is expected to return to pre-COVID levels at SEA well before the C1 project is completed.
Estimated Project Costs
The estimated budget for the proposed C1 Building Expansion project is $340 million. At this early stage of project development, the current cost estimate reflects the level of information available with a 10% design effort. 
Funding for the project will come from a combination of Airport Development Fund and future revenue bonds. As with virtually all airport projects, no tax-payer dollars will be used to fund the project.