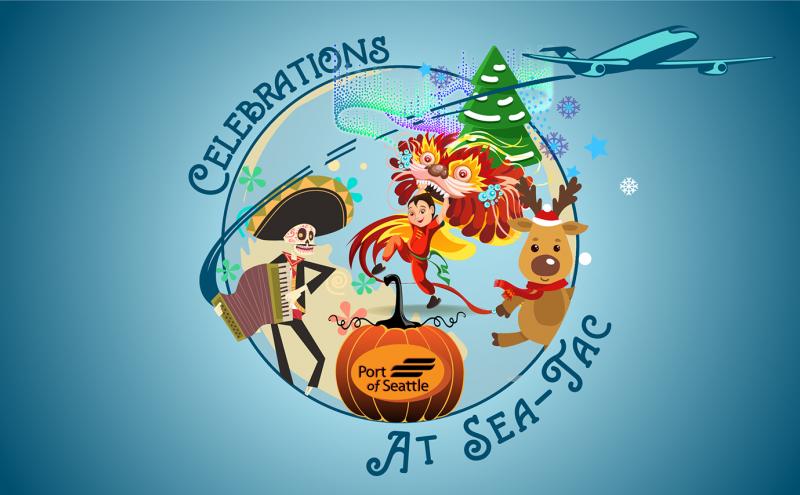 The Puget Sound region has a rich heritage, a diverse community, and convenient connections to global cultures through Sea-Tac airport. Starting in October, the airport will celebrate being part of a global community through Celebrations at Sea-Tac. 
Here is a snapshot of the upcoming celebrations at your airport. This page will be updated as events are added throughout the year.

December 16-24: Season of Light
Light-filled celebrations in wintertime are traditions visible around the globe. At Sea-Tac Airport, passengers can look forward to holiday entertainment from December 16 to 24, including a daily parade with live performance art, carols, puppetry and music, as well as souvenir giveaways and more throughout the Terminal sponsored by the Merchants at Sea-Tac. 
December 16-24 
Season of Light decorations
Gift wrapping station benefiting USO Northwest
December 19-20 
Live reindeer from 9 a.m. to 1 p.m.