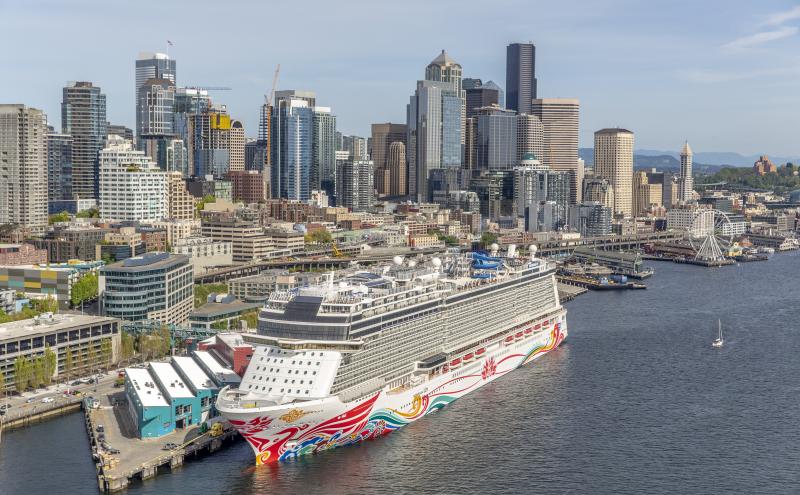 Bookmark this page to follow ongoing updates for the 2021 cruise season at the Port of Seattle.
Cruise line contact information
COVID-19 Travel Advisories for Cruise Lines:
Tuesday, November 3
On October 30, 2020, the U.S. Centers for Disease Control and Prevention (CDC) lifted its "No Sail" order for cruise ships in favor of a "Conditional Sailing" order and will be working with the industry on a phased-in return to service. The phased-in approach will include: (1) establishment of laboratory testing of crew onboard cruise ships in U.S. waters; (2) 15 simulated voyages designed to test a cruise ship operator's ability to mitigate COVID-19 on cruise ships; (3) a certification process; and (4) a return to passenger voyages in a manner that mitigates the risk of COVID-19 introduction, transmission, or spread among passengers and crew onboard ships and ashore to communities. 
These phases will be further determined based on public health considerations including the trajectory of COVID-19 transmission and the demonstrated ability of cruise ship operators to successfully employ measures that mitigate the risk of COVID-19.
The Port of Seattle strongly supports federal standards to ensure safety for communities, employees, and passengers. We look forward to reviewing the CDC order in detail as our first priority is to protect the health of our guests, our workers, and the community. Cruise is an important part of Seattle's economic recovery and we will continue to coordinate with local and state public health agencies as we prepare for next year's cruise season. Cruise lines and their partners are prepared to implement multiple layers of protocols informed by the latest scientific and medical knowledge. With the Seattle cruise season typically beginning in April, we will be keeping a close eye on other cruise markets as they resume voyages in the coming months to confirm that appropriate health protocols are in place to protect passengers at our terminals before the cruise season begins. We have also been advocating for federal standards in aviation, and we have submitted responses to the CDC's prior Request for Information regarding our work in supporting the need for federal standards for cruise. 
Monday, September 21
The Port of Seattle responded to a Request for Information (RFI) from the United States Center for Disease Control (CDC) and Prevention, providing information pertaining to the safe restart of cruise operations. The Port provided its responses to the CDC as part of our effort to support the safety of the port workforce, crewmembers, passengers, and our communities. Read document
See updates for the 2020 cruise season here.