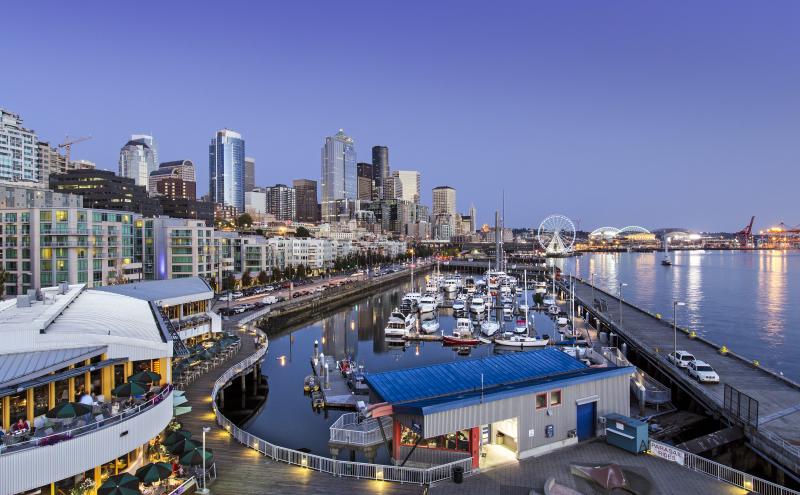 November Special at Bell Harbor Marina .99 cents per foot!
Are you needing a quick getaway? Escape to your cozy and secure guest slip at Bell Harbor Marina and take advantage of the best overnight guest moorage deal of the year .99 cents per foot for the entire month of November for any size vessel.
Now is your chance to walk the entire length of Seattle's spectacular waterfront without the usual crowds and enjoy the fresh fall air before winter sets in. Anthony's Restaurants are open right next door for dining inside, outside, and take-out. Pike Place Market is all yours and the Space Needle and Chihuly Gardens and Glass have industry-leading healthy protocols for you to visit in comfort. Go to Visit Seattle to explore more. Then make your reservation below for this unprecedented .99 cent per foot deal for November only.
Book now and use offer code: November Special
When you're ready to get back out on the water, we are ready and able to accommodate your moorage needs. View moorage rates. Bell Harbor Marina offers guest moorage year-round and is now accepting reservations. Slips are limited and will be assigned on a first come, first served basis. Reserve now!
COVID-19 Physical Distancing Notice
Please continue to follow physical distancing measures. Stay at least 6 feet from other people.
Do not crowd along the walkways.
Wait for parties to walk up/down ramps before proceeding.
Walk in designated areas. Do not gather in groups. Keep it moving. 
Things to do
Walk through Centennial Park
Explore the Olympic Sculpture Park
Bike along the famous Seattle Waterfront
Experience Pike Place Market