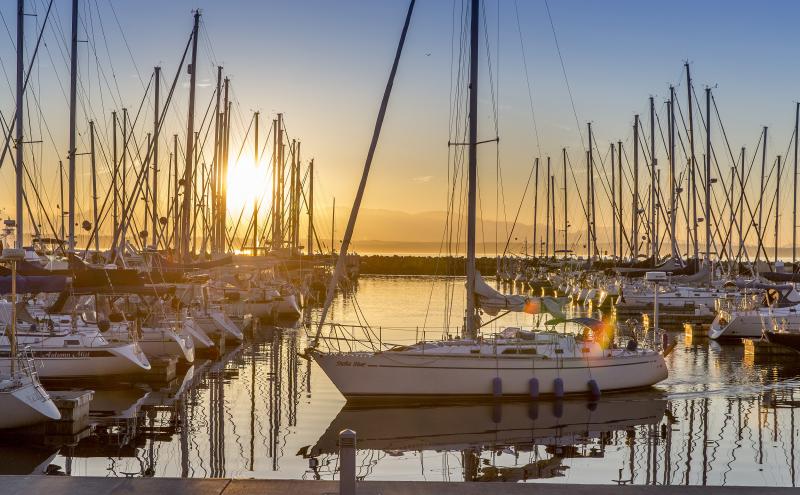 Shilshole Bay Marina is open to guest boaters year-round.  All rates effective January 1, 2021 are listed below. Reservations made at least 24-hours in advance will receive a discounted rate.  
Submit an online
Guest Moorage Request
or call the marina office at (206) 787-3006.
A Customer Service Representative will be in touch to confirm the reservation and collect payment.
GUEST MOORAGE
UNDER 50'

50' - 99'

OVER 100'

 

MON - THURS

Peak (May-Oct)

$1.96/ft/d

$2.25/ft/d

$2.81/ft/d

Off-peak (Nov-Apr)

$1.69/ft/d

$1.69/ft/d

$2.81/ft/d

FRI - SUN

Year-round

$1.96/ft/d

$2.25/ft/d

$2.81/ft/d

 

The rates listed above are non-reservation rates.

 

Save on all guest moorage rates by making

a reservation 24 hours+ in advance

 

Short Stay: less than 6 hours

$0.84/ft/visit (no reservation rate)
Available:
Year-round guest moorage
Vessels up to 250'
On arrival, call marina office for assignment
Rates:
Based on length overall
20' rate minimum
Payment due in advance or on arrival
Vessels staying 30+ consecutive days are subject to 12.84% leasehold tax, from the 1st day of visit.
Power:
30 amp $5.25 per day
50 amp $10.50 per day
100 amp $21.00 per day
Guest moorage services and amenities:
Free Comcast cable available on H dock
Free parking, garbage, recycling, bilge pump-out
Fuel dock, boatyard, and engine repair onsite
---
MONTHLY MOORAGE
| | | |
| --- | --- | --- |
| SLIP SIZE | PRICE | ESTIMATED WAIT |
| Kayak | $52.77/month | 1 YEAR |
| Dry Storage | CALL | 1 YEAR |
| Cross Float | $14.90/ft | 1 YEAR |
| 30 | $456.32 | 1 YEAR |
| 34 | $557.84 | 2 YEARS |
| 36 | $595.93 | 1 YEAR |
| 38 | $631.18 | 1 YEAR |
| 40 | $677.94 | 1 YEAR |
| 42 | $713.74 | 1 YEAR |
| 46 | $817.53 | 2 YEARS |
| 50 | $932.62 | 2 YEARS |
| 60/62 | $1190.91/$1,230.61  | 2 YEARS |
| 70 | $1,458.12 | CALL |
| 100 | $2,083.03 | 5 YEARS |
| Multi-Hull | CALL | CALL |
| End of Pier | CALL | 5 YEARS |
| Liveaboard | CALL | 5 YEARS |
Available:
Year-round on a month to month basis
Vessels up to 250'
Rates:
Based on slip size
Rates apply to recreational & commercial moorage
Power:
30, 50, and 100 amp
More power available upon request
Metered at each slip
---
CHARTER VESSELS
SIZE

RATE*

Vessels <50'

$2.53/ft/day

Vessels 50' - 99'

$2.81/ft/day

Vessels >100'

$3.37/ft/day

*Save $0.25/ft/day by making a reservation 24 hours+ in advance
Details:
Please call the marina office in advance for reservation and designated loading location
Free parking, restrooms, fuel dock
Start planning your next visit: