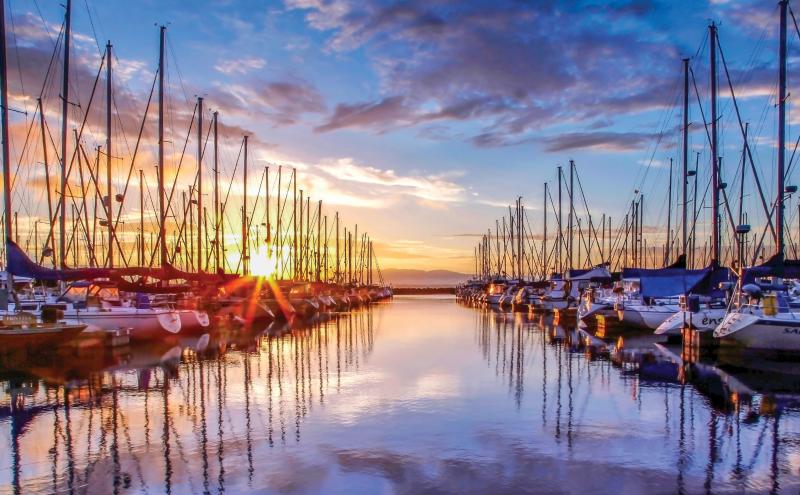 Shilshole Bay Marina is open to guest boaters year-round. All rates effective January 1, 2022 are listed below.
Reservations made at least 24-hours in advance will receive a discounted rate.
Submit an online Monthly Moorage Application or call the marina office at (206) 787-3006.
A Customer Service Representative will be in touch to confirm the reservation and collect payment.
---
Facility, Services and Amenities
 
Free Comcast cable available on H dock
Free parking, garbage, recycling, bilge pump-out
Fuel dock, boatyard, and engine repair on-site
---
Moorage Rates
 
Monthly Moorage

| Slip Size | Price | Estimated Wait |
| --- | --- | --- |
| Kayak | $62.52/month | 1 Year |
| Dry Storage | Call Office | 1 Year |
| 18 - 26 Cross Float | $281.71 - 406.92 | 1 Year |
| 30 | $479.01 | 1 Year |
| 34 | $585.84 | 2 Years |
| 36 | $625.58 | 1 Year |
| 38 | $662.91 | 1 Year |
| 40 | $711.79 | 1 Year |
| 42 | $749.28 | 1 Year |
| 46 | $858.53 | 2 Years |
| 50 | $979.45 | 2 Years |
| 60 | $1,250.49 | 2 Years |
| 62 | $1,292.18 | 2 Years |
| 70 | $1,530.79 | Call Office |
| 100 | $2,186.84 | 5 Years |
| Multi-Hull | Call Office | Call Office |
| End of Pier | Call Office | 5 Years |
| Liveaboard | Call Office | 5 Years |
- Available year-round for vessels up to 250'
- Rates are based on slip size
- Rate apply to recreational and commercial vessels
---
Facility Map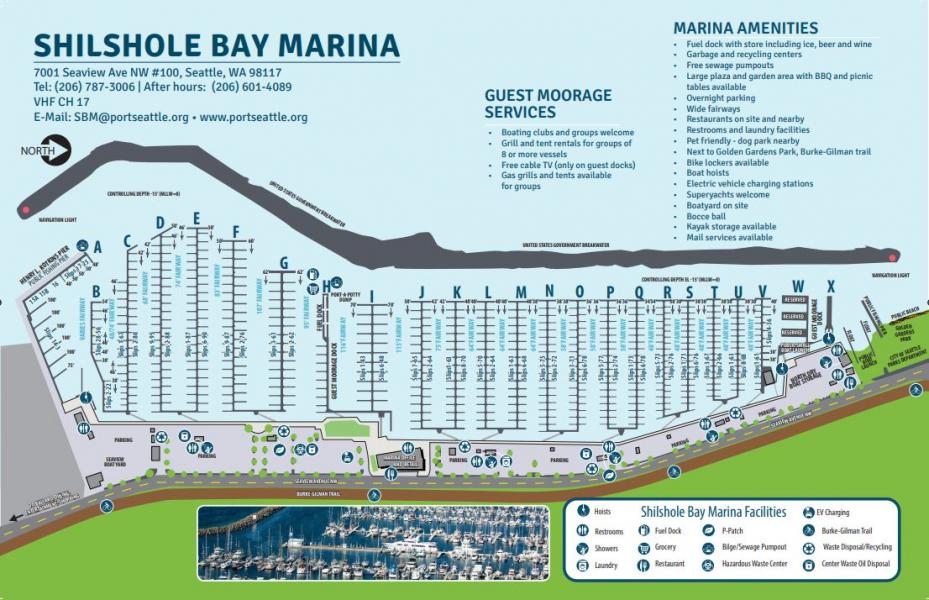 ---