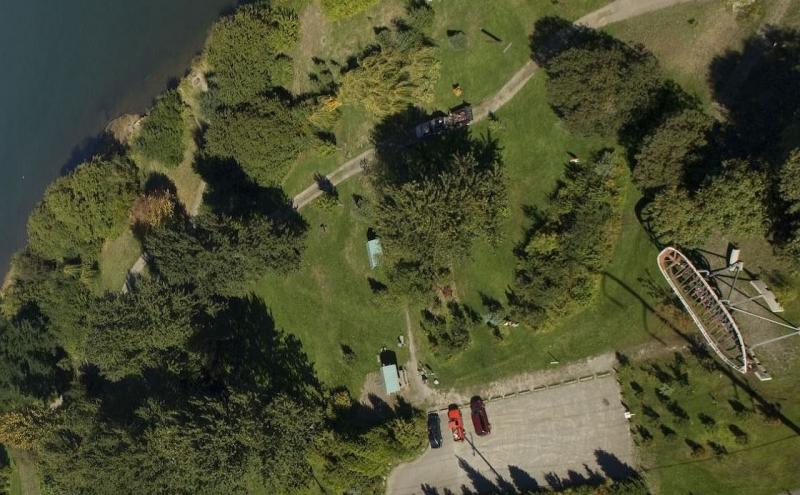 May 29, 2020:
 The Port is opening the parking lots at Jack Block, Terminal 107, and Terminal 105 parks starting Saturday, May 30. For reminders on what's open, closed, and best practices if you plan to visit maritime parks and marinas, read the
Safe and Healthy On Shore and Off
blog.
The Port of Seattle acquired this shoreline site in the late 1960s for industrial development. But the plans were waylaid when shells, bones of fish and birds, and cultural materials were unearthed. The former industrial area, cluttered with derelict structures and thousands of tons of concrete debris, lay fallow for the next 15 years. In the mid-1990s, the Port of Seattle cleaned up the site and opened the Terminal 107 park to public access as part of an ongoing initiative to balance commerce, community, and the environment. This waterfront park, located along the Duwamish Waterway in South Elliott Bay, offers a window into Seattle's history and a vision for a sustainable future. The 7-acre shoreline-access park provides a quiet green open space in south Elliott Bay. It also offers visitors a glimpse of rich cultural history through multiple interpretive and art installations located along nearly 4000 linear feet of level access pathways winding through restored landscaped areas.
Park Features:
8 acre park
2,250 linear feet of shoreline
1,400 foot pedestrian path
Wildlife habitat restoration and lookout
Former village site for Duwamish Indian tribe
5/8 scale ship schooner
View of Kellogg Island
Hours: dawn to dusk