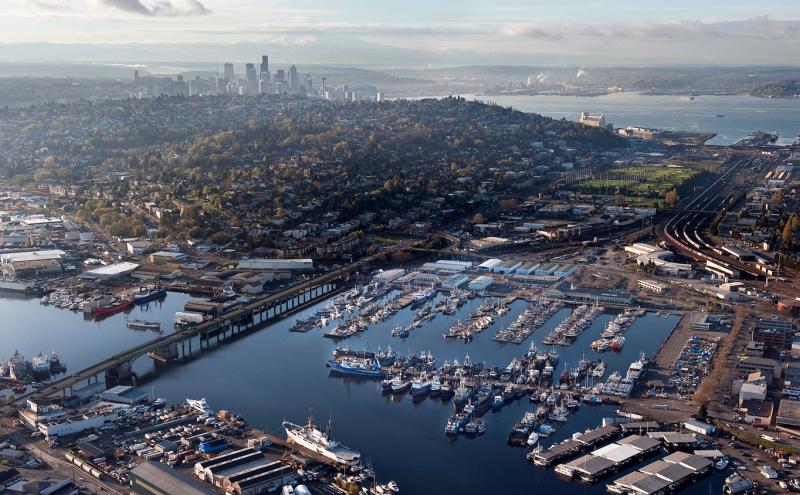 The Port of Seattle budget advances community priorities by enhancing customer service, making travel and trade-related services more efficient, expanding economic opportunity across the region, and benefiting the community and environmental health.
Our budget and capital investments position the Port to seize opportunities to create an equitable and inclusive economy, build strong trade relations, keep our region competitive, and protect jobs supporting industrial lands.
Our Vision for a Working Waterfront
Maintain deep-water facilities and industrial lands serving maritime uses, preserve family-wage jobs for all communities
Support financial sustainability of the Port
Increase environmental sustainability in the Port's operations and activities
Partner in projects that improve the transportation mobility of people and goods in the region
Expand people's connection to the waterfront
The 2019-2023 budget blueprint advances more than 20 key maritime and economic development projects to maintain Port assets, advance maritime industries, and invest in communities and the environment between 2019-2023.
Highlights of projects in the $348 million five-year budget blueprint include:
The five-year budget blueprint allows the Port to plan its longer-term investments. Individual projects included in the five-year budget blueprint still receive further public discussion and require Commission authorization prior to construction.