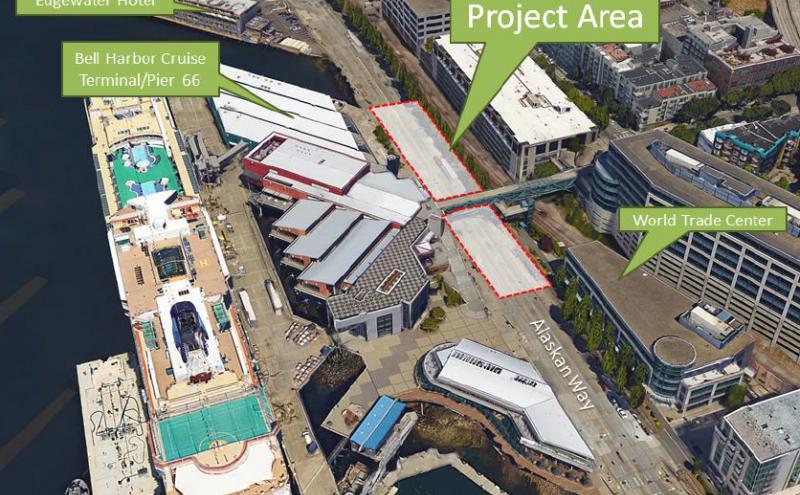 The Alaskan Way Improvements at Bell Harbor Cruise Terminal will widen a segment of Alaskan Way and construct related improvements to increase safety, and reduce traffic congestion and traffic-related delays to cruise operations at Pier 66. The Port's Alaskan Way Street improvements will improve through-vehicle capacity on Alaskan Way, enhance cruise ship operations and help reduce additional congestion as it relates to the Alaskan Way Viaduct demolition. The improvements will also improve vehicular and pedestrian safety in the terminal areas during cruise days.
Cruise operations in Seattle have a significant economic impact to the region with $441 million in annual business revenue, 3,647 jobs, $17.2 million annual state and local taxes, and $2.7 million each time the homeport ship docks. The success of our cruise business has resulted in additional traffic and fairly significant congestion during cruise days as cruises at Bell Harbor Cruise Terminal rely on Alaskan Way for a significant portion of land-side access and loading operations.
The Bell Harbor Cruise Terminal area would be further affected when this segment of Alaskan Way is used to accommodate traffic detoured off the Alaskan Way Viaduct during its demolition and before the replacement connection, Elliott Way Connector is constructed between the waterfront and Belltown.
Project Cost and Timeline
The project cost was $1.6 million. Work was completed in April 2018.