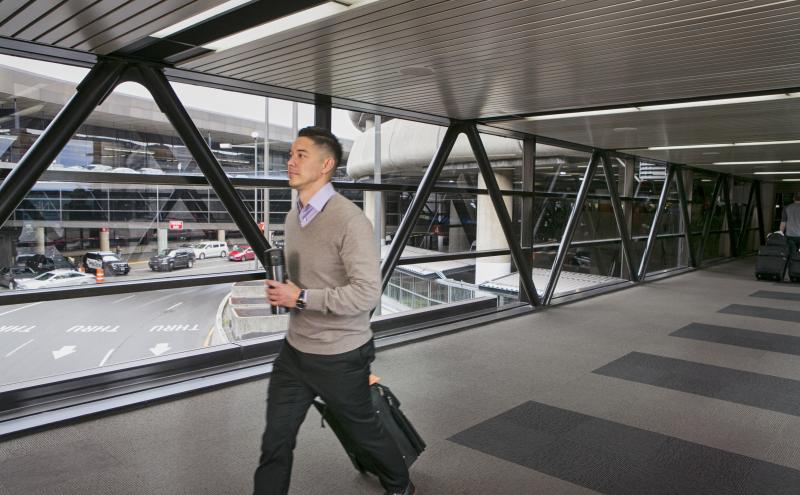 Premier Corporate Parking membership is currently available to select companies.
Every Premier Corporate Parking customer receives an access card for the airport garage and pays for parking with a credit card. It is easy to use. When entering the garage, just wave the access card in front of the card reader. There's no ticket to misplace. Upon exit, wave the card again to view the total charge. Then insert a credit card and get a receipt. That's it!
Administrative Fee
One-time $25 administrative fee, payable by credit/debit card only (Visa, Mastercard, Amex).
Cost 
All-inclusive $22 per day (or any portion of a day). No hidden taxes or fees. A discount of more than 20% savings off the regular daily rate. Parking fee must be paid by credit card.
Availability
Card gives you access to General Parking in the airport garage on floors 1-3, 5-8.
Transferability
Each traveler signs up for a Premier Corporate card. This card must be used to get the daily discount rate. Cards are not transferable.
Interested in how your company can participate?
Request an application:
premierparking@portseattle.org
.
If your company is already registered, you can sign up for your personal garage access card
here