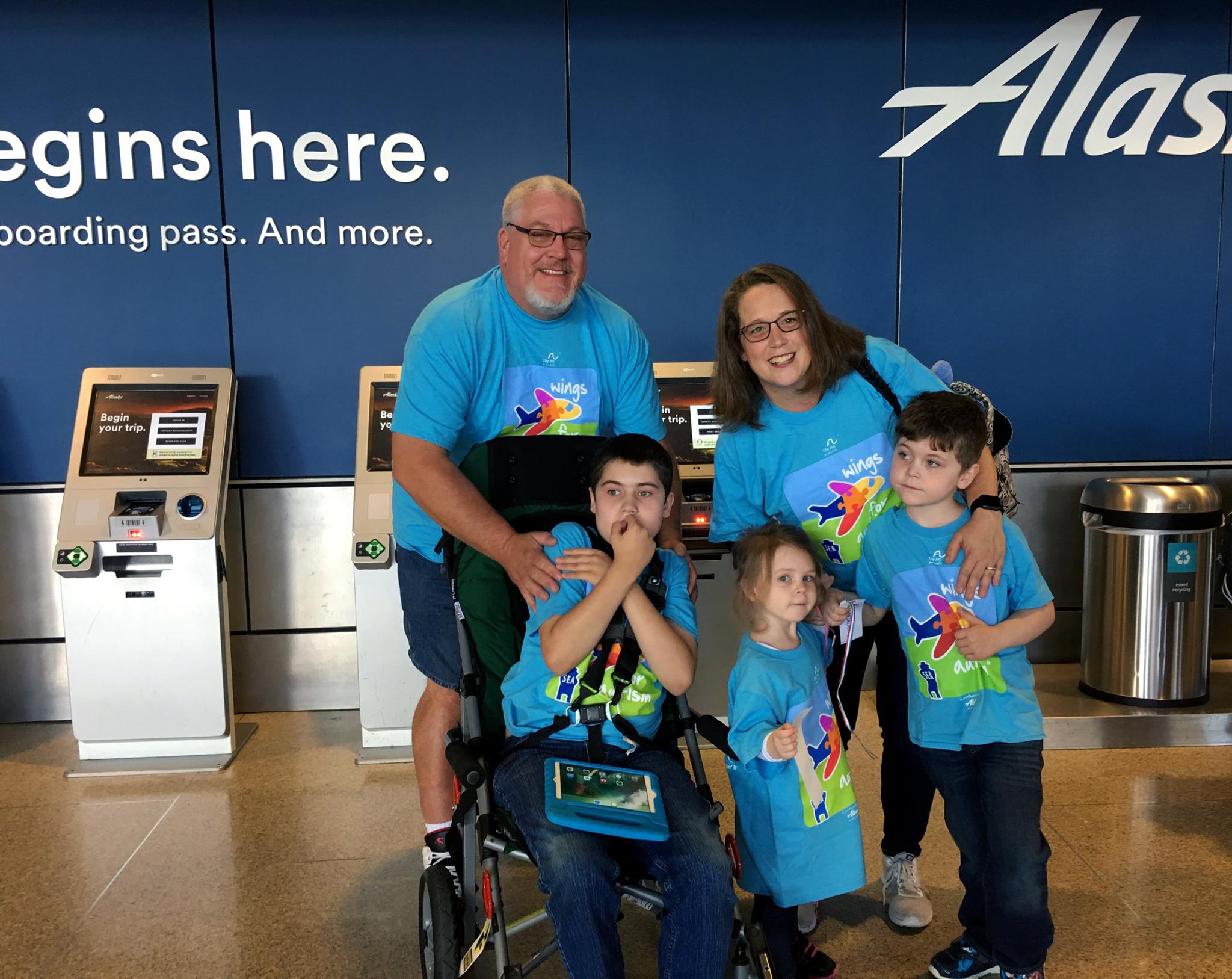 Wings for Autism
Security procedures at airports affect everyone. In support of making these procedures easier to navigate for all travelers, the Port of Seattle collaborates with the Transportation Security Administration (TSA), Alaska Airlines, and The Arc of King County to host Wings for Autism at Seattle Tacoma International Airport.
The Wings for Autism program provides children with autism spectrum disorders and their families the opportunity to practice travel procedures at the airport, to answer questions and reduce stress these steps might cause during family air travel.
Blog post from Port Commissioner Ryan Calkins on the 7th Wings for Autism event
Disability Awareness Month
October is Disability Awareness Month. Information and updates about events at the Port will be posted here in the coming months.