Restrooms and Drinking Fountains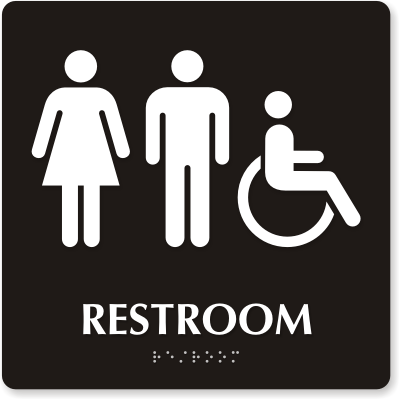 To accommodate wheelchair users, most restrooms have larger stalls, grab bars and lower accessories, such as sinks, paper towel dispensers and mirrors.
Family restrooms are adjacent to all multi-user restroom facilities, and are available for use to anyone. You'll find these restrooms on both the Ticketing and Baggage Claim levels of the Main Terminal as well as on concourses A, B, C, and D, and in the North and South Satellite.
We have installed an adult changing table in the restroom by Gate N-20 as part of the modernization of North Satellite. Additional adult changing tables are included in future projects.