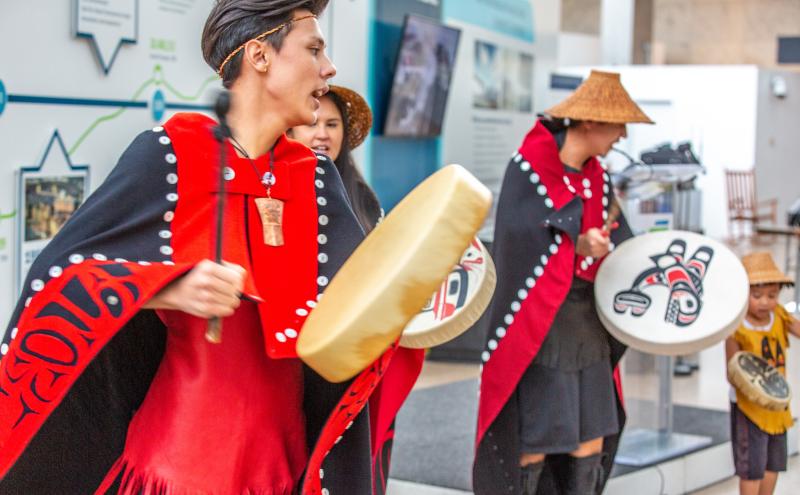 Grand opening celebrates the Port of Seattle's first airport retail establishment owned by Native Americans/Alaska Natives 
February 7, 2019
The Port of Seattle today announced the grand opening of Sacred Circle Gift Shop, owned and operated by United Indians of All Tribes Foundation, at Seattle-Tacoma International Airport.
Located inside the main terminal on Concourse A, Sacred Circle offers authentic, Native-designed items from Northwest Coast and Coast Salish, including jewelry, clothing and accessories, art, glassware, and gifts.
"We are honored to welcome the Sacred Circle gift shop to Sea-Tac Airport as our first Native American-owned retail establishment," said Port of Seattle Commissioner Fred Felleman. "It's a partnership that is long overdue and serves as an important welcome to visitors - reminding them that our region's rich cultural history is still very much a part of our contemporary art and culture. It's yet another example of the Port's commitment to increasing opportunities for small entrepreneurs, particularly women and minority-owned businesses."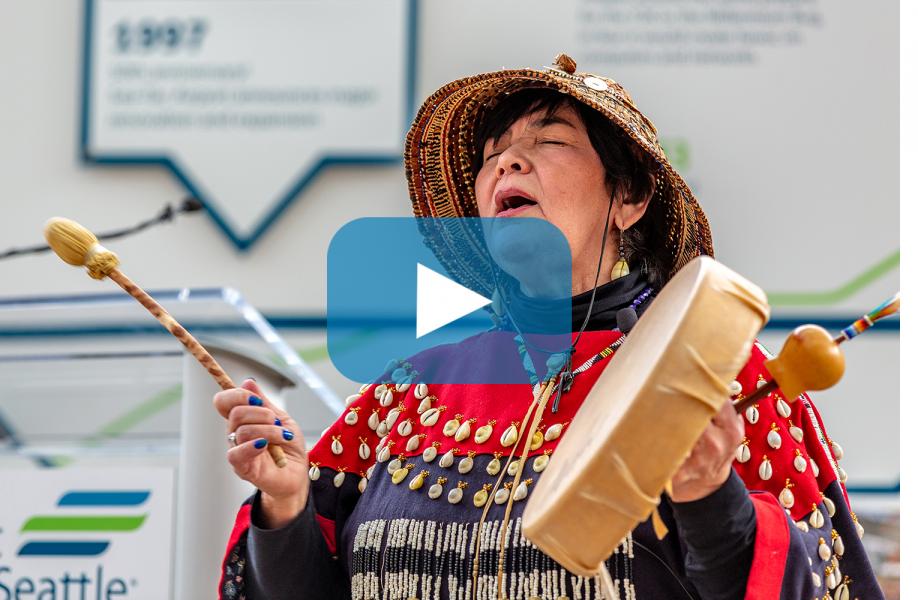 "Sacred Circle at Sea-Tac Airport is a dream come true for our community," said United Indians of All Tribes Foundation's Executive Director Mike Tulee. "We are creating history with the Port of Seattle, and this opening aligns with our mission to reconnect Indigenous people in the Puget Sound region to their heritage by strengthening their sense of belonging and significance as Native people."
Sacred Circle Gift Shop opens at Sea-Tac as part of the kiosk program, which offers short-term retail opportunities for qualified small, local retailers for six, 12, and 18-month lease terms. Infrastructure in these spaces is provided and maintained by the Port. The Port launched its kiosk program in 2012 to provide more flexible and less expensive options for new concessionaires interested in operating at the airport.
"An incredible part of celebrating Sacred Circle's opening is recognizing the tremendous amount of dedication and collaboration with United Indians of All Tribes Foundation, Port staff, and our recently relaunched Native American Employees' Resource Group to make the store possible," said Lance Lyttle, Managing Director of Sea-Tac Airport. "We value the partnership and leadership demonstrated here that is integral to both the success of the airport and to the communities we serve."
Sea-Tac Airport is changing for the better. The Port of Seattle is in the middle of a long-term dining and retail redevelopment program to increase options for travelers and to expand access for small and local businesses. The Port's emphasis on equity in this process is changing the equation for women and minority-owned business while expanding dining, shopping, and personal service options for passengers. With the opening of Sacred Circle, there are more women and minority-owned businesses operating at Sea-Tac than ever before.
Contact
Perry Cooper | Seattle-Tacoma International Airport
(206) 787-4923 | cooper.p@portseattle.org