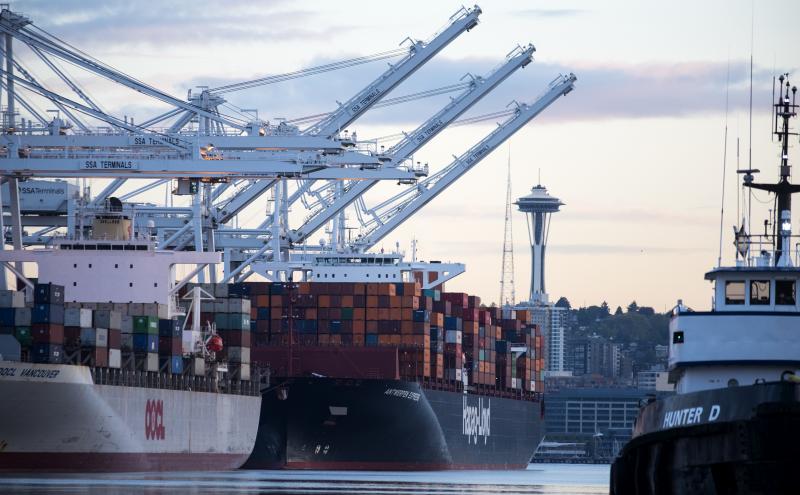 The Northwest Seaport Alliance is a marine cargo operating partnership of the ports of Tacoma and Seattle. The first of its kind in North America, the NWSA is the fourth-largest container gateway, and a key economic transport hub. Started in 2014 as a result of competition from other local ports, The Port of Seattle and Port of Tacoma officially merged all marine cargo operations, where the alliance is overseen by both elected port commissions.
Located in the Pacific Northwest in Washington state, The Northwest Seaport Alliance offers shorter U.S.-to-Asia transits, as well as a deep connection to Alaska. Some of the top international trading partners include China, Hong Kong, Japan, Taiwan, Vietnam, Thailand, and many more ports across the world. Key domestic responsibilities include handling 80% of all trade between Alaska and the continental United States, and the main facilitator of trade from Hawaii. With over $73 billion in international trade flowing through the Northwest Seaport Alliance, there is a strong impact on the local economy as well- over 48,000 jobs are supported and $4.3 billion in revenue. 
The Northwest Seaport Alliance also prioritizes responsible sustainable growth. Example projects include reducing diesel emissions, new ecologically friendly technology development, increased renewable energy, and habitat restoration jobs. In 2016 alone, ships calling on the Northwest Seaport Alliance released 764 fewer tons of diesel exhaust into the air than five years prior.