What our clients say about us: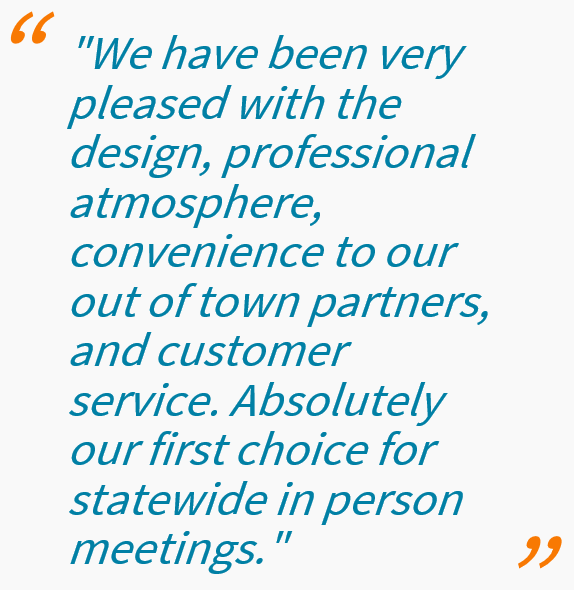 Lacey, Washington Chapter of the American Academy of Pediatrics
About The Conference Center:
​Just a short walk from the arrival and departure gates, our modern conference facility offers ample meeting and event space, pre-security. Conference center rooms are located INSIDE the Seattle-Tacoma International Airport, on the mezzanine level at the south end of the airport, above checkpoint #2. Our meeting rooms range from 450 to over 3,000 square feet and can accommodate everything from a small meeting for two people up to a large conference for 200 guests.
We are proud to offer inclusive pricing, so you do not have to worry about hidden costs or fees. Most audiovisual equipment is included at NO additional charge. Our friendly and professional staff is highly experienced in the meetings and events industry, and will be with you every step of the way to ensure a flawless experience for you and your attendees. 
Rates depend on the amount of space needed and duration of the meeting. Please contact our sales department for rates.
Please contact our sales department today for more information
and rental rates. 
Meeting Space
Please click on the photo or room name below for more information about the event space and included audiovisual equipment
Square Feet: 450

Square Feet: 860

Square Feet: 970

Square Feet: 1,110

Square Feet: 1,040

(Amsterdam & London combined)

Square Feet: 2,080

(London & Beijing combined)

Square Feet: 2,150

(Amsterdam, London & Beijing combined)

Square Feet: 3,120