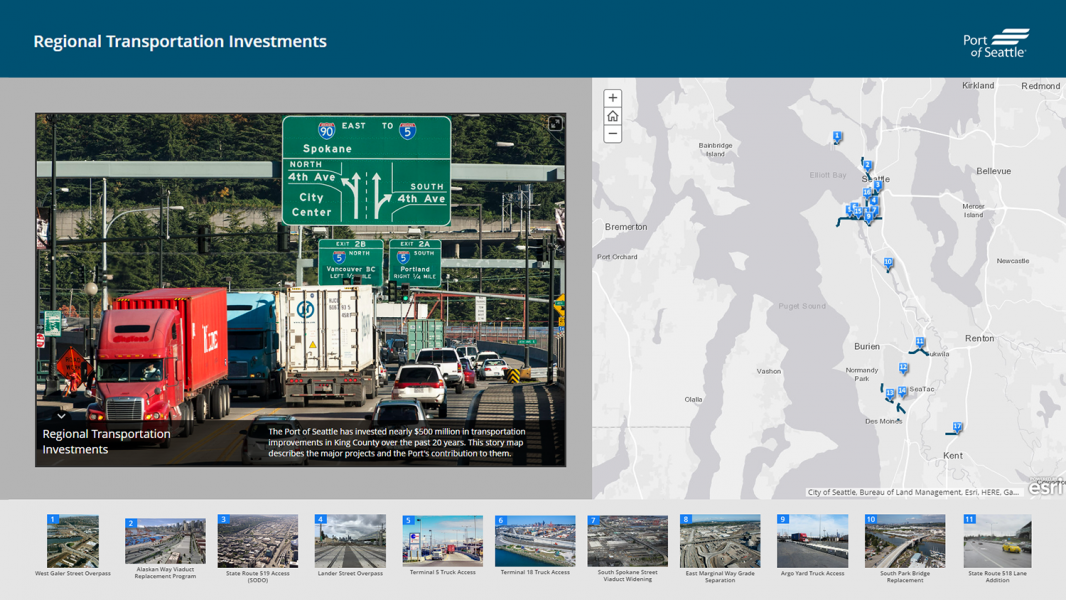 Efficient regional transportation is a top priority for the Port of Seattle, whether it's moving freight to and from the shipping terminals, getting passengers and goods to Seattle-Tacoma International Airport (SEA) or cruise terminals, or providing access to other port properties.
The Port of Seattle has invested nearly $500 million in transportation improvements in King County over the past 20 years and works in collaboration with partner agencies to leverage investments and develop transportation systems that are key to the region's long-term vitality.
The interactive map above displays the projects we have supported.