The Port of Seattle offers services to its employees, and those of the airlines and tenants at Seattle-Tacoma International Airport.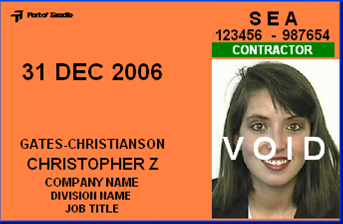 REMINDER: Employee Screening for Orange (STERILE) Badges
Please see the attached reminder regarding STERILE Badge Holders. For screening, starting Sept. 3 at 7 p.m., ALL employees with sterile badges will no longer be screened at Port of Seattle Employee screening locations on the baggage claim level. Starting on Sept. 4, TSA checkpoints must be used by Sterile Badge Holders.