Employee Parking Alert:
Effective at noon on Monday, March 23, 2020 parking cards issued for use at the NEPL will have access to the "GENERAL PARKING" ENTRIES at the Airport Public Parking. Terminal Direct Parking is not accessible with a NEPL card and users will be charged applicable parking rates if they choose this portion of the garage.
More information on Airport Employee Parking.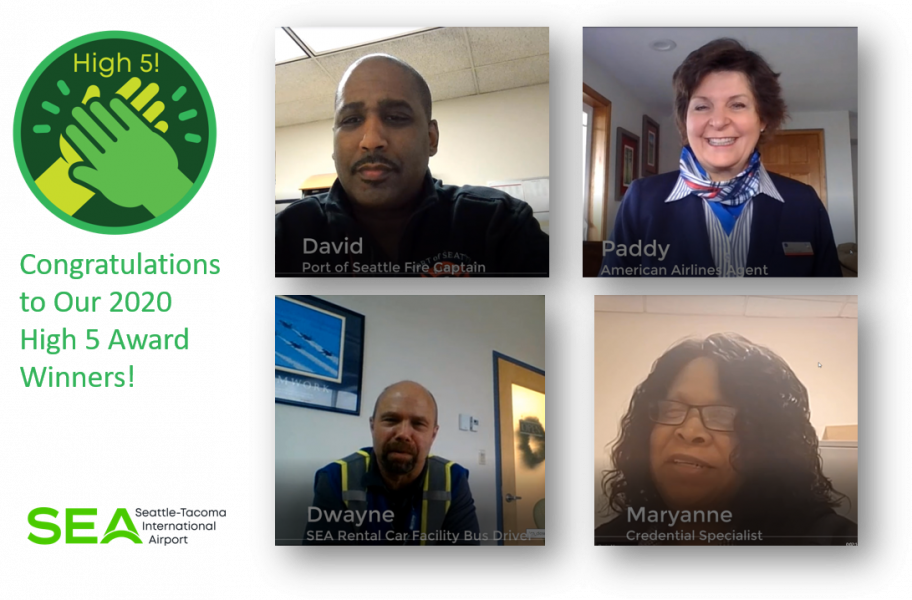 High Five Employee Recognition
The SEA High 5 program recognizes staff across the airport for customer service excellence. Whether an employee helps a customer find their way, solves a problem to make the journey easier, or offers a fun tip about the airport the High 5 says a job well done!
Please send compliments by call or text at (206) 787-5388 or email SEAcustomercare@portseattle.org.
Just in case you missed it! You can rewatch the High Five event HERE.
The Port of Seattle offers many services for its employees at Seattle-Tacoma International Airport (SEA) including: