THE CREDENTIAL CENTER HAS MOVED TO THE EMPLOYEE SERVICE CENTER
Employee Service Center is a one stop shop that is responsible for issuing Airport-Issued ID Media (badges), Employee Parking cards, New Company Set Up, New Badge Training.  We have combined these services in one Center to make it more accessible and convenient for our customers.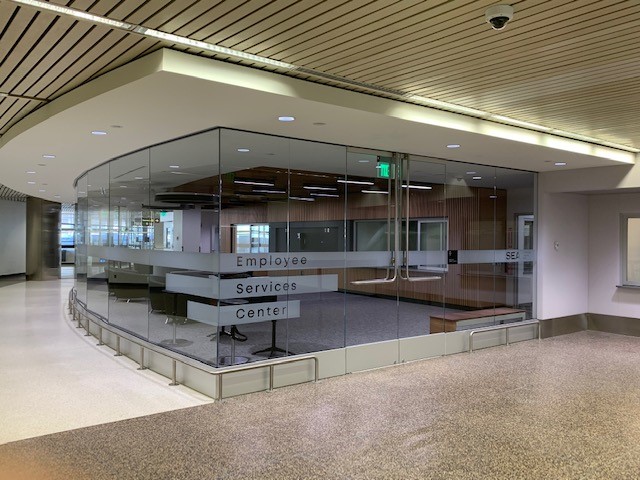 Location and Hours of Operation:
The Employee Service Center is located on the mezzanine level of the main terminal above security checkpoint #3 – Door #MT-6002-M
Hours of Operation:
Monday -7:00 am – 3:30 pm
Tuesday - 7:00 am - 2:30 pm - Close early for Staff Briefing
Wednesday - 7:00 am - 3:30 pm
Thursday - 7:00 am - 3:30 pm
Friday – 7:00 am – 2:00 pm - Close early for Office Time
Last appointment & badge pick up with no training 30 minutes prior to close.
Employee Service Center is closed during the following holidays:
Thanksgiving Day - Thursday - November 23, 2023
Native American Heritage Day - Friday - November 24, 2023 
Christmas Day - Monday - December 25, 2023
Port Designated Floating Holiday - Tuesday - December 26, 2023