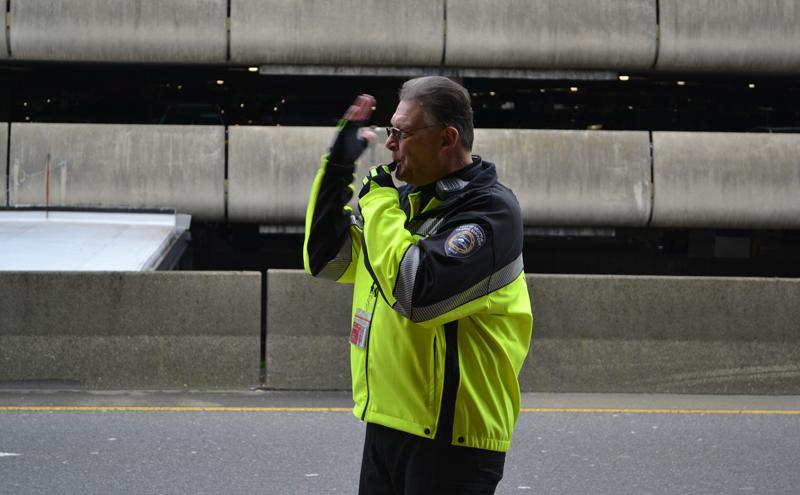 Port of Seattle spreads holiday cheer with tips to best manage record number of airport users
December 15, 2017
SEATTLE – The Port of Seattle reports travelers will be going through Seattle-Tacoma International Airport in record numbers this holiday season and it may be best to consider options other than driving directly up to the airport for drop offs/pick-ups. From Dec. 18 to Jan 3, more than 2 million travelers are projected to go through Sea-Tac. The airport is on pace to set a 2016 passenger total record of around 46 million, nearly nine percent higher than 2015.
Use Sound Transit Link light rail or drop off/pick up at a station
Sound Transit Link light rail is an easy and environmentally friendly way to avoid airport traffic. The trip from Downtown Seattle takes around 30 minutes, which clearly beats rush hour traffic. Another option: drop off/pick up at a Sound Transit station. The nearby Angle Lake Station, at 200th Street and International Blvd offers free parking (up to 24 hours) and is an easy meet up point.
Avoid north entrance of airport parkng garage – use south (182nd Street) entrance
For just $3 for the first hour, park and drop off or pick up guests while avoiding arrivals and departures traffic using the not as busy Sea-Tac parking garage 182nd Street entrance at International Blvd.
Other options
Whether it's a taxi, limo, app-based ride sharing or public bus service, let someone else do the driving. Click here to learn about all of the options available.
If you do drive, THINK OPPOSITE during peak periods: Pickup on departure drive, drop-off on arrivals drive – During peak periods, for pick-ups use the departure (upper ticketing level). For drop-offs, use the arrivals drive (lower bag claim) and travelers only have to go up one level to ticketing. The busiest times are mornings for departures (upper) and evenings for arrivals (lower).
Additional traffic support officers will greet travelers to keep things moving
The busiest days for the December holiday season:
Friday, Dec. 23 (136,107 passengers), Friday Dec. 30 (135,220) and Thursday, Dec. 22 (134,152). The least busy days will be Saturday, Dec. 31 (94,607) and Saturday, Dec. 24 (100,150).
The busiest times at TSA checkpoints are 5 a.m. to 11 a.m., which are also busy times on airport drives along with 9 to 11 p.m. for returning passengers.
December/New Year's holidays are NOT the busiest times at Sea-Tac. August has the most passengers, followed by July and June thanks to summer and cruise season.
In just six years, Sea-Tac's passenger totals increased by nearly 15 million – 31.5 million in 2010 – compared to 2016's projected total of nearly 46 million. For the past two years, Sea-Tac is the fastest growing large hub airport in the U.S. and 13th largest domestic airport based on total passengers.
Travelers can do their part by planning ahead and packing right. Here are some important tips for busy times.
Save on holiday parking rates
Sea-Tac Airport is offering a reduced weekly rate of $130 in General Parking. No extra taxes or fees. That's a tremendous savings of two days free for a seven day trip. 
Holiday Entertainment - December 16 to 24
Sea-Tac is home to a daily parade along with live holiday performance art, carols, puppetry, music, souvenir giveaways and more throughout the terminal! This annual Holiday Entertainment Program, sponsored by the Merchants of Sea-Tac Airport, brings in local and world-renowned performers from Dec. 16 – 24 during peak passenger traffic hours of 5 a.m. to 6 p.m. 
Remember, don't wrap those carry-on gifts
Keep the TSA lines moving and don't wrap gifts in carry-on bags. From 6 a.m. to 2 p.m., volunteers from the USO Northwest will be inside of security checkpoints #2 and #3. Contributions are gladly accepted for this service.
Additional tips
Despite Sea-Tac's TSA line improvements and extra customer service workers, wait times vary depending on several factors and travelers are recommended to arrive two hours prior to domestic flights and three hours for international travel to allow time to park, get through airline ticketing/bag drop and security checkpoints.