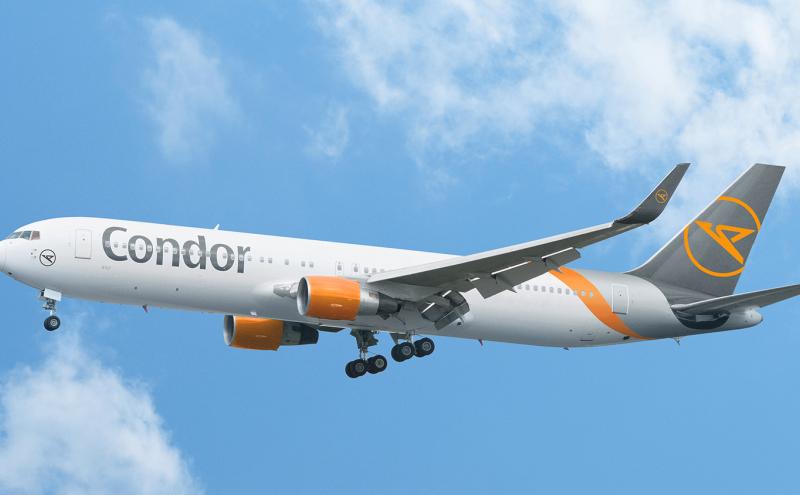 December 3, 2019
Condor Airlines announced today that it will begin flying a new route between Seattle-Tacoma International Airport (SEA) and Munich, Germany, a major European hub. 
Condor's new seasonal Munich flight will join its existing service between Seattle and Frankfurt, which it successfully served since 2011. Condor previously served the SEA to Munich route in 2017, when the airline was operating under the ownership of the Thomas Cook Group. 
Munich is a major hub for both business and tourism, serving both as a major European center for technology and life science and as the gateway to the Alps. Condor's European hub in Munich will also provide travelers with connections throughout southern Europe, especially Greece and the Balkans. 
"Growth in business and leisure European travel drives more of the local economy than people realize," explained SEA Airport Managing Director Lance Lyttle. "From both a business and cultural perspective, this region remains a major draw to world audiences. We are making major investments to welcome those visitors and improve the experience for residents when they need to travel abroad." 
As one of Alaska's global partners, Condor will offer Mileage Plan members the ability to earn and redeem miles on flights. 
Flight Details
The new flight will operate seasonally on Tuesdays, Thursdays, and Saturdays from June 2 through October 1, 2020.
| Route | Flight number | Depart | Arrive |
| --- | --- | --- | --- |
| MUC to SEA | DE2036 | Pending confirmation | Pending confirmation |
| SEA to MUC | DE2037 | Pending confirmation | Pending confirmation |
Earlier this year, Lufthansa announced new nonstop service between SEA to Munich beginning June 1, 2020.
International Service at SEA
Sea-Tac Airport is the 10th most connected international hub in the U.S, according to the 2019 OAG Megahubs Index. Travelers at Sea-Tac Airport benefit from more choice and lower cost as international service expanded to more than 650 one-stop connections.  
Global connectivity is one of the most powerful sources of economic development in the Pacific Northwest. Each new international route brings approximately $74 million in economic activity to the region, and international travelers tend to stay longer and spend more money.
Sea-Tac Airport offers social and economic benefits to the region through expanded options for travel. Sea-Tac is just one of seven U.S. airports where more than one airline operates a true connecting hub, giving residents more choices on carrier and schedule. 
In the fall of 2020, the Port of Seattle will open the new International Arrivals Facility (IAF), bringing an experience worthy of our region as a global gateway served by world-renowned airlines. The IAF will significantly improve connection time, efficiency, and service to millions of annual international travelers. The facility will increase the number of gates capable of serving international wide-body airplanes from 12 to 20.
Contact
Kate Hudson | SEA Airport
(206) 787-4362 | Hudson.K@portseattle.org