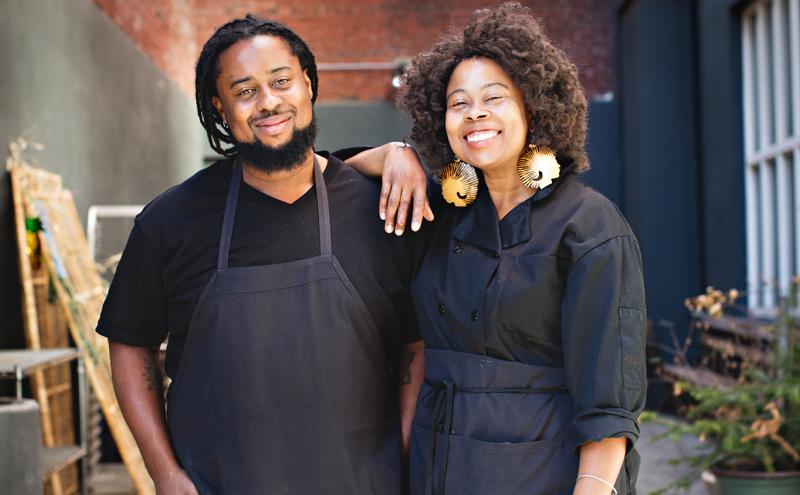 Applications open now through May 15
April 6, 2021
The Port of Seattle continued its investment in an equitable recovery today announcing a new accelerator for women- and minority-owned small businesses looking to innovate and grow. The Port's first-ever PortGen Accelerator begins accepting applications for this intensive two-month business development program today. Businesses accepted into this inaugural cohort will access mentorship and programming from the Seattle entrepreneurship community and increase their contracting opportunities from the Port.
"Focusing our recovery efforts on women and minority-owned businesses who were hardest hit by the pandemic is smart policy," said Port of Seattle Commissioner Ryan Calkins. "Targeted relief is effective and efficient, resulting in more jobs, more revenue for businesses in our communities, and increased tax receipts for state and local governments."
Applicants will be evaluated on select criteria, including if the business has been operating for 5+ years and has a viable opportunity to engage with the Port of Seattle on future procurement contracts. Preference will be given to women and minority-owned small businesses located in South King County.
The Port of Seattle's PortGen Accelerator supports the economic vitality of Puget Sound by introducing new small businesses to the Port and improving their ability to land future business opportunities. The PortGen accelerator is one of the first business accelerators in the region to focus on women and minority-owned firms.
Applications for the PortGen Accelerator are open through May 15. Interested applicants may select this link to learn more about the accelerator and apply for the 2021 opportunity.
Recognizing that diversity, equity, and inclusion are vital to the success of any organization and necessary to strengthen our region, the Port of Seattle contracted with Find Ventures to select and engage businesses in the environmental, travel, and airport-related industries — especially those owned by women and people of color — to assist the Port in its mission to advance economic development through the operation of SEA airport and its maritime trade and travel gateways. protect the environmental lands in and around SeaTac Airport and support sustainability.
"The PortGen Accelerator will ensure the success of women and minority-owned small business enterprises by supporting their expansion plans and providing participating companies access to resources and opportunities for contracting," said Courtney Law, Innovation Director at Find Ventures. "We will take deep dives into financing, customer acquisition, and growth strategies to expand the possibility to obtain new opportunities for everyone."
About Find Ventures
Founded in 2020, Find Ventures is a first-stage funder that envisions a world where all entrepreneurs have an equitable opportunity in building companies and a confident shot at solving our world's greatest challenges. Find Ventures believes that by fueling a cohort of founders at the earliest stage with capital, robust resources, and industry connections we will uniquely 'sprout' a generation of founders. Learn more →
Contact
Courtney Law | Find Ventures
C@findventures.org
Peter McGraw | Port of Seattle
McGraw.P@Portseattle.org