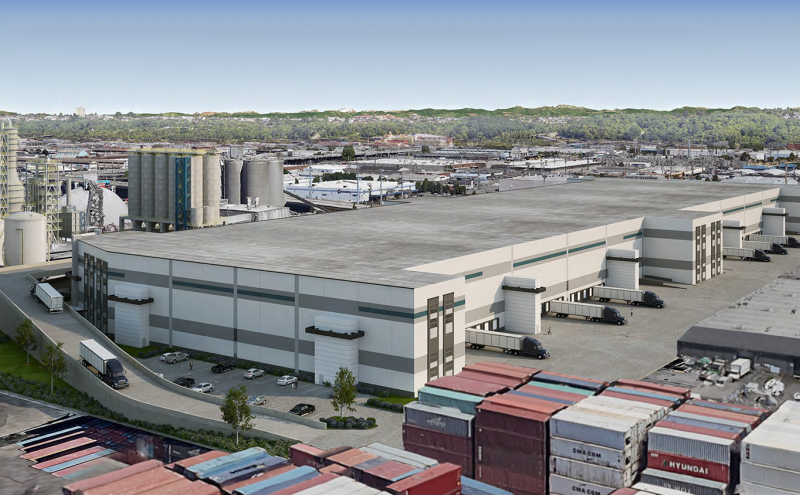 Multi-story, maritime-related, light-industrial warehouse facility will support key logistics companies and manufacturers, while providing training opportunities
May 25, 2021
The Port of Seattle Commission approved a long-term ground lease for a portion of Terminal 106, located along East Marginal Way, in Seattle, to Trammell Crow Company (TCC), one of the nation's leading developers and investors in commercial real estate.  The lease will facilitate the demolition of the Port's old warehouse on the property and the subsequent development of a 700,000-square-foot, two-story light industrial warehouse. The new facility will be able to support e-commerce, manufacturers, and logistics providers that support maritime industries.
"Industrial lands are the backbone of our region's economic resilience and full of untapped potential. Putting a strategic property back into productive use creates immediate construction jobs and lasting economic development opportunities for nearby underrepresented communities," said Port of Seattle Commissioner Peter Steinbrueck.  "Trammell Crow Company developed our Des Moines Creek North property in the City of SeaTac and we look forward to work with them on this project."
The Terminal 106 development will play a role in supporting the cargo handling and logistics sector of the Port's maritime operations. From a regional traffic standpoint, by shortening the distance from the container terminal to last-mile destinations, the building's location can help limit the number of trucks freighting cargo down I-5 from Seattle to as far as south of Tacoma, managing traffic, noise, and air pollution in the region.
"We are pleased to be working alongside the Port of Seattle on this important project, which will create a significant advantage for the Port as it advances its logistics capabilities and ability to attract world-class industrial tenants to this market," said Mark Netherland, a Managing Director with TCC Seattle. "The new building will provide state-of-the-art logistics capabilities and include features that current and future industrial tenants require for their space."
The project will provide approximately 140 prevailing wage construction jobs during the build out of the property and will support approximately 650 to 1200 full-time employees with an estimated payroll of more than $28 million annually, providing apprenticeship training opportunities during construction.  
The building is expected to be complete by 2024.
Contact
Peter McGraw | Port of Seattle Media Officer
(206) 787-3446 | mcgraw.p@portseattle.org