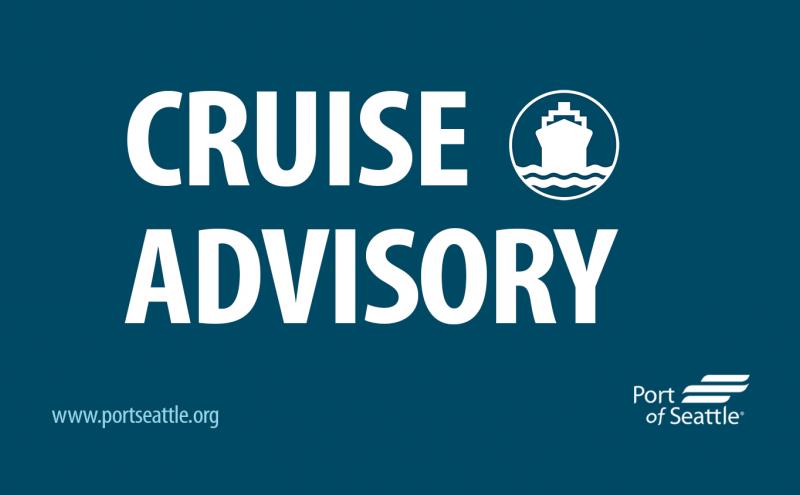 February 4, 2021
We respect the decision by the Canadian government to continue the suspension of cruise vessels in their waters. This impacts our homeported cruises which would stop at a Canadian port, per the Passenger Vessel Services Act, on their Alaska itineraries.
There remains a possibility of a limited cruise season in Seattle this year, nonetheless, the health and safety of our community comes first, and we await further guidance from the U.S. Center for Disease Control (CDC). We will continue working closely with federal and local officials and our industry partners to implement the latest health and safety requirements to support a safe return of cruise. When it is safe to cruise Seattle will be ready.
The Port of Seattle will also continue its focus on the economic crisis in our community. The safe return of cruise matters not just to the Port, but to the 5,000 people who make income on it each year. Each homeported vessel brings in over $4 million to the regional economy, $14.5 million in statewide taxes, and generates nearly one-billion dollars in business activity over the whole season.
We also hear from port cities in Alaska that losing another year of revenue could be cataclysmic.  We urge our federal leaders to consider relief for all communities impacted by the declines in travel and tourism. These opportunities matter as we seek an equitable economic recovery.
During this time of uncertainty, we want to thank those who continue to prepare for a safe return of cruise, including cruise lines that have proposed some of the most robust health and safety measures among any travel industry.  In the meantime, we will continue to work with our state and local health authorities, guidance from the CDC, our cruise customers, and local stakeholders, so that we can once again deliver a world-class cruise experience when safe to do so.
Contact
Peter McGraw | Port of Seattle Media Officer
(206) 787-3446 | mcgraw.p@portseattle.org