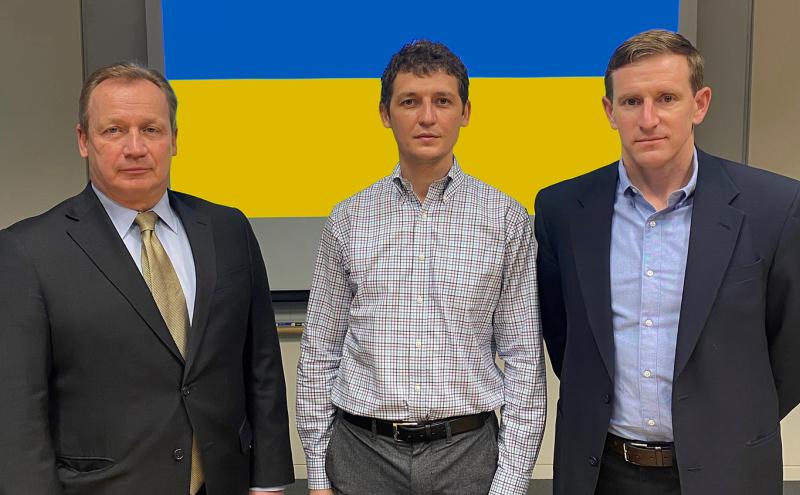 March 4, 2022
Statement from Port of Seattle Commission President Ryan Calkins:
"The Port of Seattle stands with Ukraine and the 70,000-strong Ukrainian community here in Washington state, as Russia continues its unprovoked war of aggression.  Our thoughts are with our neighbors, employees and their families who may be directly impacted by this conflict.  This is a stressful and uncertain time, and we continue to hope for the assault against Ukraine to cease.

Although the Port of Seattle has no direct, scheduled air services, or container ship calls through The Northwest Seaport Alliance, Russia's war in the Ukraine affects all of us.  By attacking a peaceful nation, the modern ties of commerce, diplomacy, and cultural exchange that help keep our world together are forever torn.

Washington state has a long history of welcoming those seeking refuge from wars and conflicts around the world. The Port of Seattle is likewise prepared to welcome Ukrainian victims and refugees to our state.  We are currently working with members of our Ukrainian community, local businesses and other partners to provide humanitarian aid to those most in need and look forward to sharing those details in the coming days and weeks."

The Port of Seattle Commission will also do a proclamation on this matter during its next public meeting on Tuesday, March 8, at 12 p.m.
Top Photo Caption
Steve Metruck, Port of Seattle Executive Director, Valeriy V. Goloborodko, Honorary Consul of Ukraine, and Ryan Calkins, Port of Seattle Commission President, met today at Port of Seattle Headquarters to discuss humanitarian relief and refugee resettlement for Ukrainians. More to come on Tuesday at our regularly scheduled commission meeting.