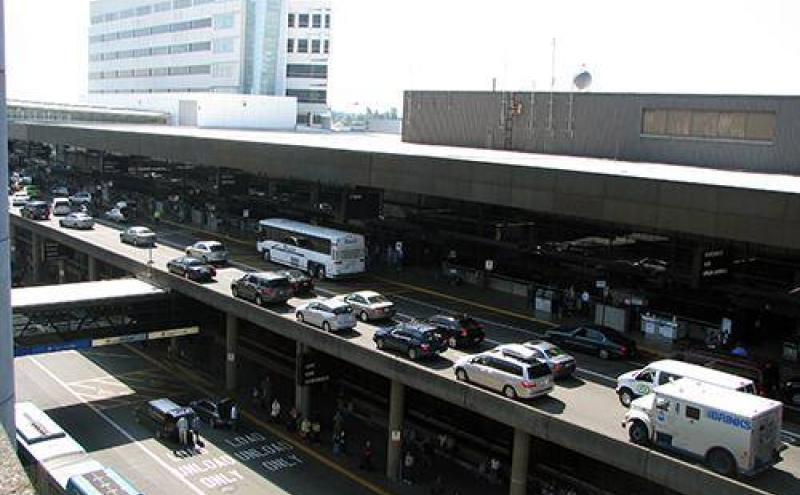 File Photo of Sea-Tac Airport Drives
May 6, 2018
Update 9:13 PM
Following a review of airport security footage, the Port of Seattle Police Department have located the person responsible for the suspicious package left at Seattle-Tacoma International Airport this afternoon.
After establishing contact with the person at his residence, officers determined that the person was suffering from mental health issues.
The individual is with law enforcement officials now; charges have not yet been decided.
An off-site investigation was completed by HAZMAT and no hazards have been found.
Update 5:15 PM
On the afternoon of Sunday, May 6, the Port of Seattle's Bomb Disposal Unit and HAZMAT teams responded to investigate a suspicious package at the airport.
The package was safety removed for further investigation.
During the investigation, Port law enforcement officials closed the airport drives where vehicles pick up and drop off passengers. Vehicles were diverted into the garage at no charge for one hour.
The traffic diversion significantly slowed traffic around the airport. Traffic management specialists were sent to nearby intersections to help manage vehicle flow and airport busses traveled along airport roadways to pick up passengers who attempted walking to the terminal.
Thank you to passengers for their patience during the investigation, and to Port of Seattle law enforcement teams, Washington State Patrol, Sound Transit's Link Light Rail, and Washington State Department of Transportation, who all assisted with the investigation and traffic management.
Ed. note: This post was updated at 6:55 to clarify that parking was only free for one hour during the investigation.