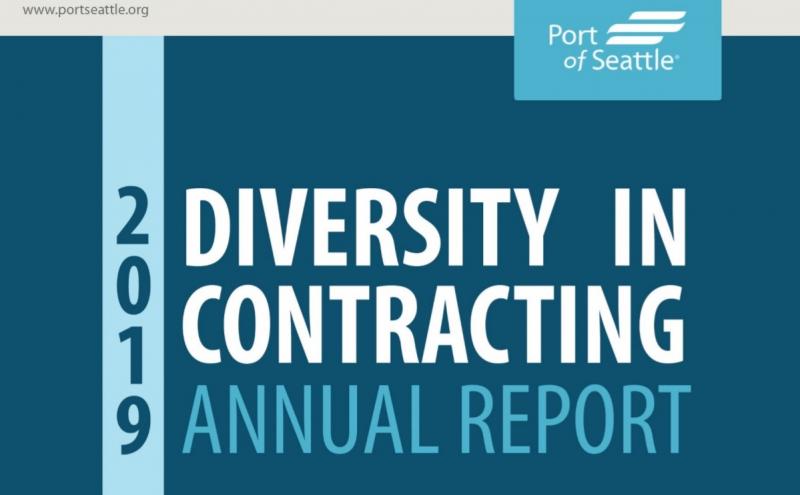 The Port of Seattle is working to level the playing field for socially and economically disadvantaged businesses. The Diversity in Contracting Program is an intentional effort to remedy disparities that are inherently built into practices and policies.
The 2019 Diversity in Contracting Annual Report details the first full year of Diversity in Contracting program operations. 
The program's goals are to triple the number of Women Minority Business Enterprises (WMBE) and other disadvantaged firms doing business with the Port and increase the amount of spend on WMBE contracts to 15 percent. The Port achieved its five-year goal for WMBE utilization with 15.3 percent in 2019.