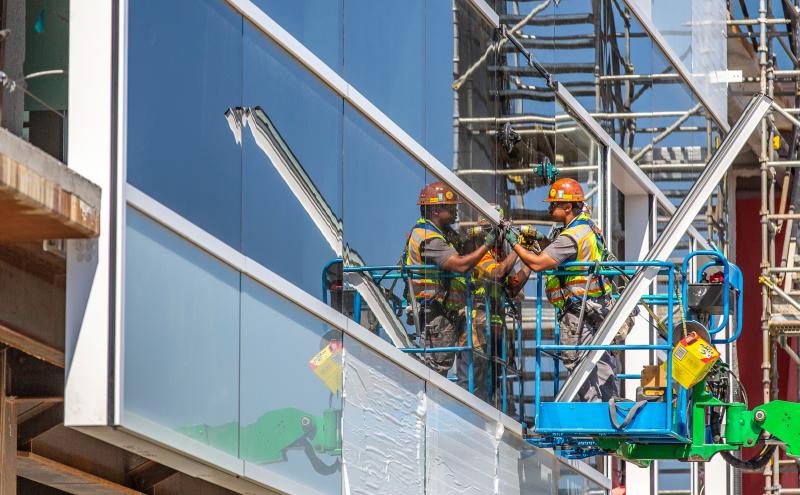 2023-2025 DBE Triennial Goal
Revised Public Notice
The Port of Seattle's Sea-Tac International Airport hereby announces its fiscal years 2023-2025 goal of 25% for Disadvantaged Business Enterprise (DBE) airport construction projects. The proposed goals and rationale is available for inspection between 8:00 a.m. and 5:00 p.m., Monday through Friday at Port of Seattle's address below for 14 days from the date of this publication. 
The presentation from the open public session informational meetings can be accessed through the following link: click here
The  proposed goals and rationale can be viewed through the following link: click here
Comments on the DBE goal will be accepted for 14 days from the date of this publication and can be sent to the following:
Diversity in Contracting
Port of Seattle
2711 Alaskan Way
Seattle, WA 98121
Telephone:  (206) 787-5775
Fax Number:  (206) 787-3089
Email:  diversityincontracting@portseattle.org
Web Site: https://www.portseattle.org/business/bid-opportunities
           or
Federal Aviation Administration
Office of Civil Rights
PO Box 92007
Los Angeles, CA 9000
The Port of Seattle DBE Program
The Diversity in Contracting Department has two distinct programs: The Women and Minority Business Enterprise (W/MBE) Program and the Disadvantaged Business Enterprise (DBE) Program. The DBE Program is a federal program that was established in accordance with U.S. Department of Transportation (DOT) regulations 49 CFR Part 26. The Federal Aviation Administration (FAA) falls under the USDOT; thereby FAA funds are received and allocated for specific Port projects, unlike WMBE projects which are not funded by federal funds. DBE program guidelines and procedures aid in ensuring DBEs have equal opportunity to compete for contracts, subcontracts, and agreements in the award and administration of DOT-assisted contracts.
It is our policy to:
Ensure nondiscrimination in the award of DOT-assisted contracts

Create a level playing field on which DBEs can compete fairly for DOT-assisted contracts

Ensure a firm meets federal eligibility standards (49 CFR Part 26) prior to participation in the DBE Program

Assist in identifying and removing barriers to participation for DBEs in federally assisted contracts

Assist in the development of DBEs to increase their competitiveness in the marketplace
The Port is operating under race-conscious goals on its federally assisted projects. Learn about the Port's  DBE Program .
Upcoming for 2022/23
The focus of the DBE Program will be the following:
1. Increase DBE Participation on FAA funded Port projects
2. Conduct informational sessions for upcoming DBE projects
3. Collaborate with state and local transportation agencies to increase technical assistance training for DBEs
If you have any additional questions, please email us at diversityincontracting@portseattle.org