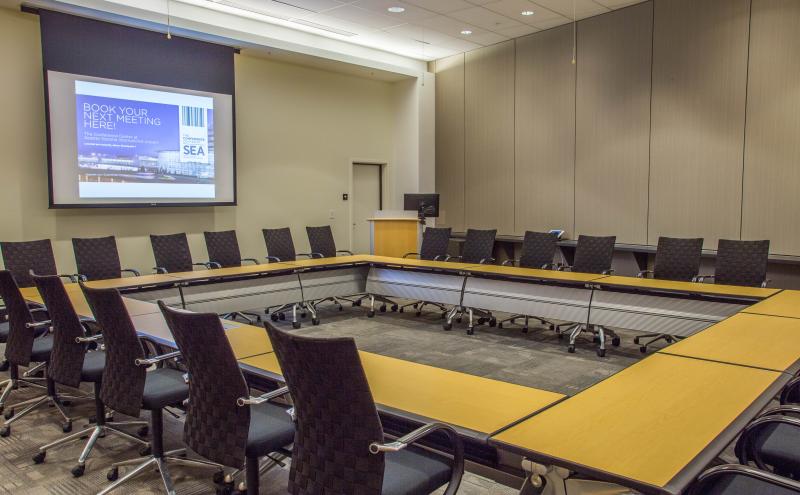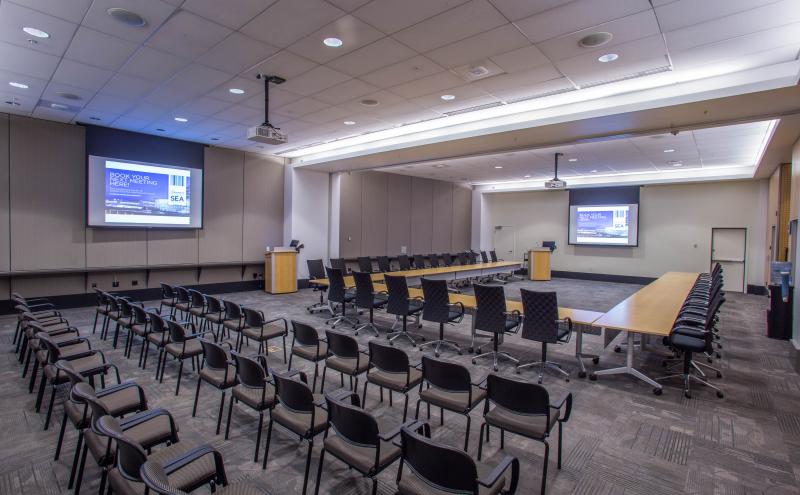 Audiovisual Equipment
You will enjoy our built-in audiovisual system, with easy to use plug and play capabilities in every conference room.
Our rooms are equipped with the following features at no extra charge:
Complimentary parking validations
Computer, complete with wireless keyboard and mouse
LCD projector (built-in to the ceiling)
Drop-down projector screen (built-in to the ceiling)
Audio conferencing capabilities
Wireless handheld microphones
Hands-free lapel microphone
Podium with microphone
Free, dedicated and secure Wi-Fi for Conference Center guests only
Wireless presentation clicker
Logitech USB Camera
Adjustable tripod for USB camera or cell phone
Flipchart easels with Post-It note paper, and markers
Extension cords and power strips
Dry-erase name tent cards
Tripod easels
Hot/Cold Crystal Springs water coolers with compostable cups
Additional services available (charges may apply):
Audio mixer
Additional microphones (gooseneck, wireless, lapel, table-top)
Audio conferencing gooseneck microphones (delegate system)
Additional speakers/sound system
Digital recorder (built-in)
Flashdrive(s)
Additional flipcharts and markers
Notepads and pens
Copies: color or black & white
Food & beverage (exclusive caterer must be utilized)
---
What makes us green?
All meeting rooms have bins for recyclable and compostable items.
Our caterer offers dishes and flatware that can be washed and reused, or products that can be recycled or composted.
Our convenient airport location allows for fly-in, fly-out meetings, reducing the amount of transportation needed once you arrive here in Seattle.
We offer easy access to public transportation such as the Link Light Rail, buses, and green taxis.
The Seattle-Tacoma International Airport is one of the greenest airports in the nation.