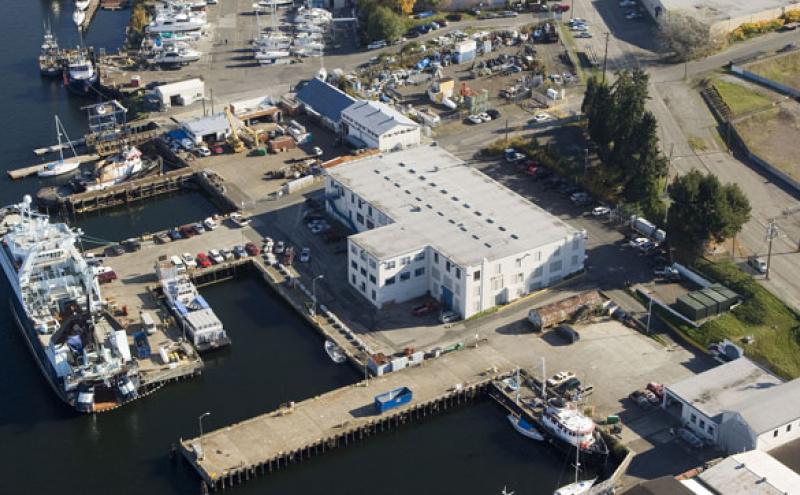 Located in fresh water just inside the locks, the Maritime Industrial Center offers short-term and daily moorage for vessels up to 250 feet (76m) in length.
1,518 linear feet (463m) of concrete dock space for loading and repair/maintenance work.
Shore power available in 480, 240 and 110 volts. Electrical adapters available.
Potable water with .75- and 1.5-inch fittings.
Phone service available.
Dumpsters and recycling available.
Free parking.
Forklift rentals available.
Hot work allowed (with permit from Seattle Fire Department).
Short-term gear storage and staging.
Office and shop space.
Contact
2700 W Commodore Way
Seattle, WA 98199
Managed by Fishermen's Terminal
Staff available 24 hours a day 7 days a week
VHF: Channel 17
24 Hour Phone: (206) 787-3395
Outside of Seattle: (800) 426-7817 ext. 3395
Office Hours
Monday - Friday
8:00 a.m - 4:30 p.m.
Email: ft@portseattle.org