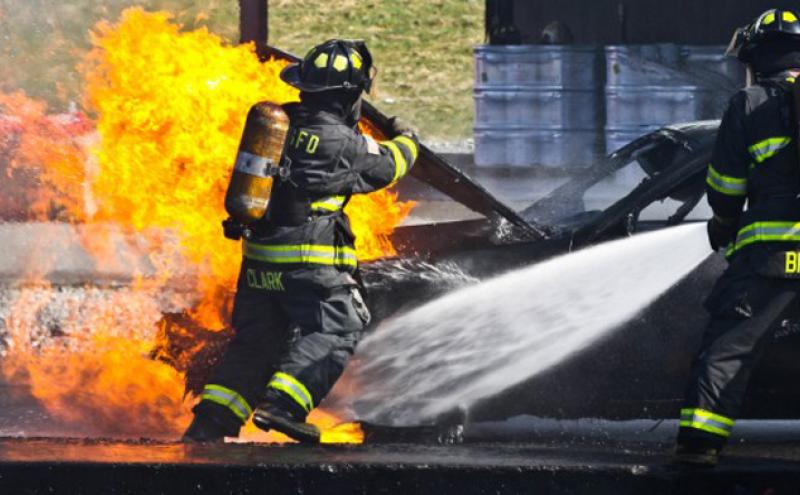 About the Port of Seattle Fire Department
Located at Seattle-Tacoma International Airport, POSFD's primary mission is Aircraft Rescue Fire Fighting, but we also perform the same functions as most fire departments — contending with structural fires, providing emergency medical services, dealing with hazardous material situations and providing technical rescue. They provide primary aircraft, structural, EMS, Haz-Mat, and rescue services within the geographical boundaries of the airport, as well as a portion of the surrounding residential and commercial properties based on property boundaries and mutual aid agreements.
As the airport and area have grown, so has the department. The Port of Seattle Fire Department started with fewer than 15 firefighters in 1955 and has grown to the current crew of 81 uniformed personnel.
Many incidents involving fire or hazardous materials are quickly contained and not life threatening. However, should disaster strike, the men and women of the Port of Seattle Fire Department are trained and ready to do what is necessary to preserve human life. 
Entry-Level Job Requirements
An applicant must be at least 18 years of age, a U.S. citizen, have earned a high-school diploma and have a Washington State driver's license.
Port of Seattle firefighters must obtain EMT certification within one year of hire and maintain that certification throughout their careers.
Successful candidates will be fingerprinted for a criminal history background check with the FBI and must pass a Transportation Security Administration background check as well as submit to and pass a pre-employment drug screening.
New hires may be subject to random drug screening during their probationary period.
Application and Testing
The Port of Seattle is currently contracted with Public Safety Testing (PST) to conduct our written and physical ability examinations for entry level firefighter positions. You are able to complete your application online and select a testing date, time and location convenient for you. Public Safety Testing will validate your test results and send the score to the Port of Seattle directly. For further information, you may contact Public Safety Testing toll-free at (866) HIRE-911.
Oral Board
Based on availability of openings, we will contact you to schedule an oral board.
For Inquiries Contact:
Port of Seattle Human Resources
Attn: Cathy Cameron
P: 206-787-7727
P.O. Box 1209
Seattle, WA 98111