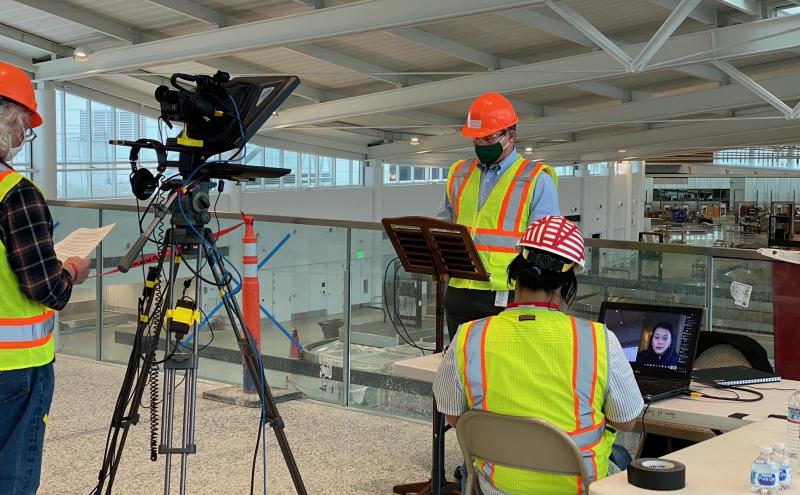 For over 100 years, innovation has been central to success at the Port of Seattle. The Port recognizes the entrepreneurial spirit of employees across the organization whose innovative ideas transform the way we work and serve our community.
2020 Q3/Q4 Innovation Awards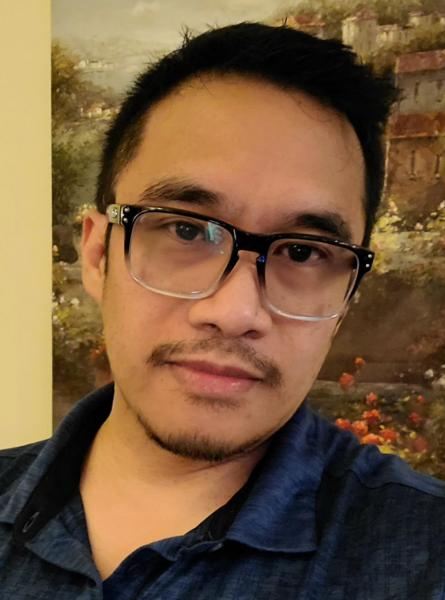 Winner: Facilities Safety and Maintenance Reporting App by Nani Narag
Between the time that information would be collected, initially reviewed, assigned to a subclass manager for further investigation, and then submitted as a work order, resolving a Marine Maintenance safety or maintenance report sometimes took up to five months. Nani Narag, Marine Maintenance Asset Analyst, recognized that the team was conducting business and using resources inefficiently. To address the issue, Nani developed an app, Fulcrum, that collects information and notifies managers who can address the issue shortly after discovery.
Nani has trained the entire team on how to use the app, allowing all Marine Maintenance safety or maintenance inquiries to be addressed immediately. The app is used to capture e'Condition survey items and alerting facility teams with real time information about the incident and specific location (with photos). With all of the data in one place, the team can begin addressing the issue immediately and working with trades to develop solutions. Identifying and addressing these issues immediately reduces potential failures, reduces the cost and effort associated with the trades, and eliminates safety risks to customers, tenants, and employees.
Nani was also recognized for another innovative idea: Individual Port Property Sites. He realized the need to centralize knowledge as specific information about each property was known to only a few individuals who work at the property. Nani took the initiative to create webpages for each Port property with current and historical information that is accessible to all departments. This tool minimizes the time a staff member spends searching for information, therefore increasing the efficiency of their operations.
Innovation in the Midst of COVID-19
Special Category COVID-19 Innovation Winner: Microsoft Teams Live Events
The ability to communicate is fundamental to an organization's success. The COVID-19 pandemic disrupted our normal communication behaviors of face-to-face conversations and meetings. Physically gathering for events was no longer safe and many employees had to quickly adapt to teleworking. Back in March, Information and Communications Technology (ICT) had a goal to provide the Port of Seattle with a communication platform more robust than Skype so that staff could continue to communicate and collaborate despite restrictions from the pandemic. As this grew to large Live Events, the goals also included a way for Port leadership and staff to be able to connect in an impactful way.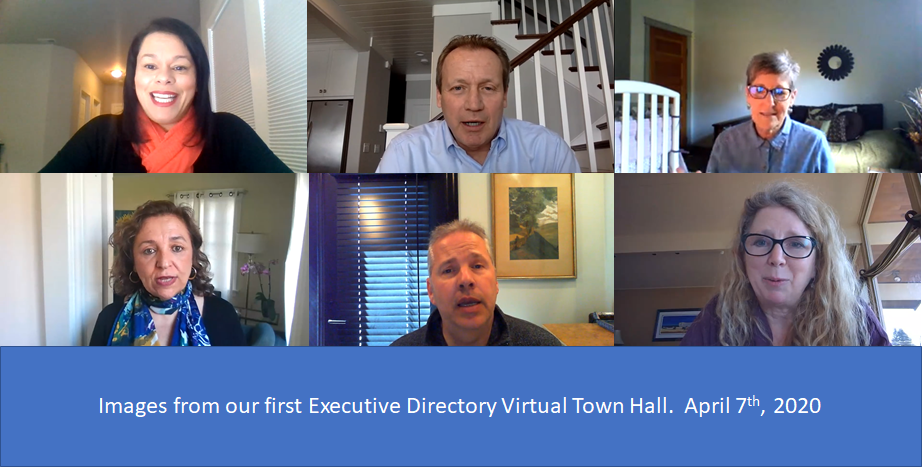 ICT made a decision to expedite the rollout of Microsoft Teams in Q1, despite the expected roll out being in Q4.  Rather than a "forced push", the team decided to give users the choice of installing the new software when they felt comfortable. With a large percentage of Port employees working from home, employees quickly switched from Skype and adopted the new software that has features that better facilitates collaboration in a virtual environment.
A month later, teams across the Port came together to support Executive Director Town Halls and Aviation Division Broadcast to keep all employees informed while physically apart. Utilizing the "Live Events" feature allows broadcasts to scale to thousands of participants. Like many things this year, this new feature brought its own unique technical and coordination challenges. Individuals from various departments and Microsoft consultants quickly came together to run tests and learn how to utilize the different controls to produce an event. Trainings for presenters, including the Executive Leadership Team (ELT) members and Commissioners were done so that they could be prepared for the actual event.
In the span of nine months, there were more than 20 Live Events between Town Halls, Aviation Division Broadcasts, and department events. During a challenging time, staff remained informed and had the opportunity to directly ask ELT members questions.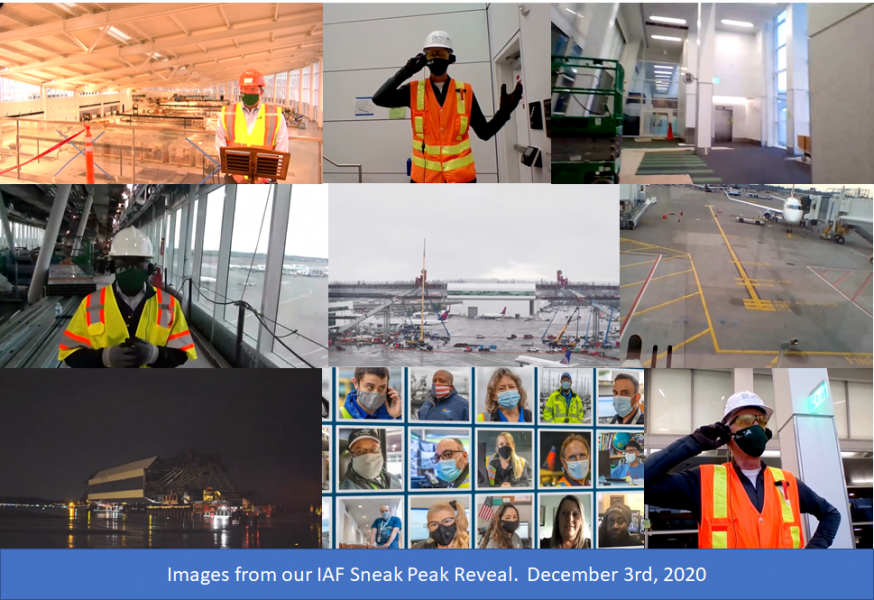 Members of the Live Events team were also nominated for another Q3/Q4 Innovation Award. The IAF Sneak Peak team which is comprised of the Live Events team and many other individuals across the Port, were recognized for producing the most sophisticated Virtual Town Hall yet. The first phase of the SEA International Arrivals Facility (IAF) public reveal plan is employee engagement. With COVID-19, there needed to be a virtual event or remote strategy to engage employees. On December 3rd, 2020, more than five departments with the support of SCCTV made this Live Event happen. Multiple live camera shots revealed the iconic design and groundbreaking engineering of the aerial walkway, the secure corridor, and the grand hall.
The use of Teams, especially for large events like the IAF Reveal and Town Halls, has helped employees at all levels to communicate. This advanced technology has been a way for the Port to come together in times of national trouble and to celebrate and acknowledge the accomplishments of our employees.
Team Members: The Technology Coordinators throughout the Port who helped their departments start using Teams, Steve Metruck, Commissioners, Bookda Gheisar, Carlene Tudor Lee, Chad Aldridge, Daniel Hall, Dave Ruddick, Dave Wilson, Derek Edamura, Ed Goodman, Jami Ng, Jordan Mansfield, Julie Collins, Kalle Speer, Kate Hudson, Kathy Roeder, Katie Gerard, Kelly Schimelfenig, Kit Bourn, Krista Sadler, Kristal Roberts, Larry Ehl, Marnie Gonzales, Matt Parrish, Matt Breed, Michael Schutt, Mike Merritt, Oscar Salmeron, Patricia Ly, Paul Gerspacher, Perry Cooper, Stephanie Brosio, Teresa Cummins, and Teresa Green.
Runner up: Financial Relief and Rent Deferment for Port Tenants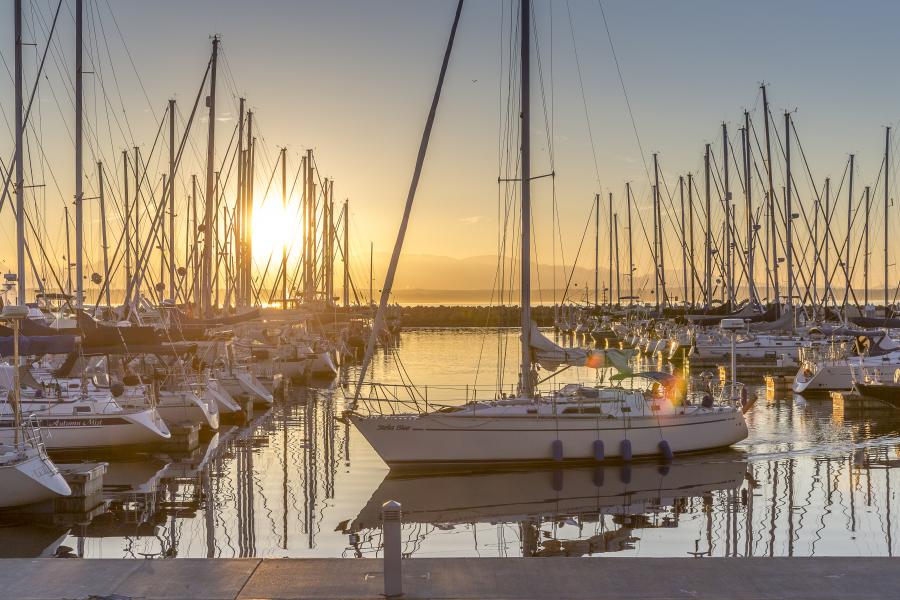 The COVID-19 pandemic has had a dramatic impact on all businesses. Port tenants and business partners continue to face unprecedented challenges to stay in business and pay rent. To understand the impact of the pandemic on businesses and to explore realistic forms of financial relief, various teams across the Port spoke with and listened to the experiences and concerns of tenants.
During the months of March, April and May, multiples proposals for tenant financial relief were developed. With a variety of complex lease agreements, the development of these financial relief proposals required the participation of representatives from across the Port. From recreational boating and commercial fishing to aeronautical, airport dining and retail (ADR), parking operations, and aviation service providers, collaboration across departments was necessary to ensure that the needs of tenants across the Port were met and that they could be implemented within the Port's billing and accounts receivable system.
Lisa Lam, Accounting and Financial Reporting Assistant Director, and the Revenue Services team spent many long hours on Teams conference calls helping Port teams from other departments to understand the Port's billing system – what was and was not possible in terms of making changes to the billing process, what information customers receive as output, and how the Port will monitor the deferment throughout the repayment period. Lisa's knowledge of the system was instrumental in crafting the financial relief proposals that could meet the various constraints. She then worked diligently with teams in Aviation, Maritime, and Economic Development (EDD) to craft and review the documentation to communicate with tenants and to execute the financial relief. By circumventing existing limitations within the system and creating, a large number of financially-vulnerable tenants are able to receive financial relief and rent deferment from the Port to help them stay in business.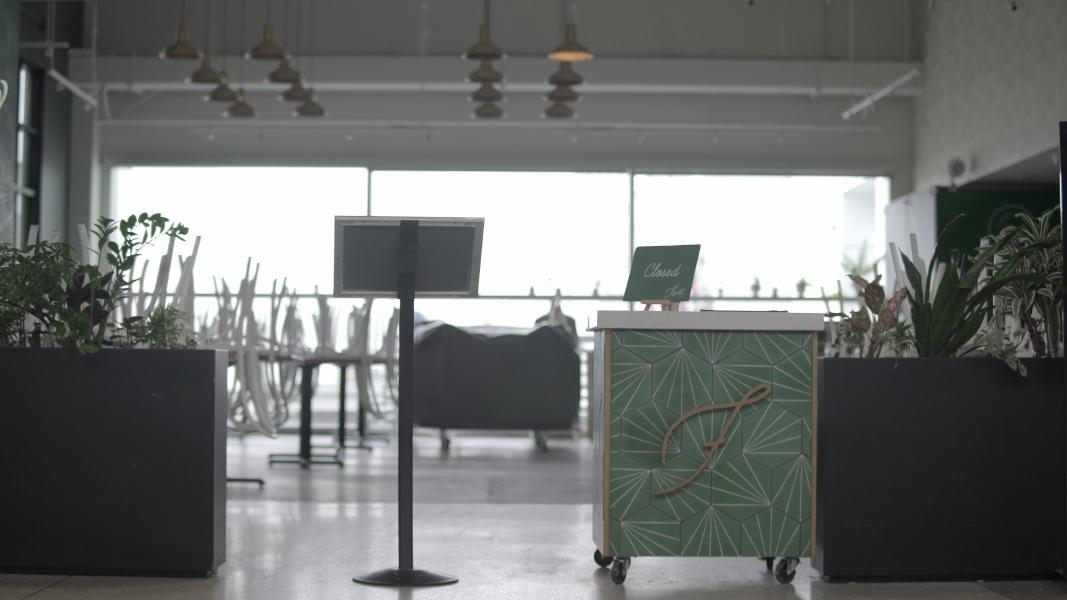 Team Members: Dan Thomas, Pete Ramels, Dave McFadden, Stephanie Jones Stebbins, Lance Lyttle, Jim Schone, Dawn Hunter, James Jennings, Rudy Caluza, Lisa Lam, Geoff Foster, Bridget Boldt, Jeff Wolf, Erik Johnson, Melinda Miller, Joe Pelonio, Tom Tanaka, Ryan Stamper, Loren Armstrong, John McLaughlin, Delmas Whittaker, Ray Giometti, Jo Woods, Giuseppe Alvarado, Kenny Lyles, Vicky Ausbun, Krista Crosby, Edward Elam, Sharon McAllister, Satoko Isobe, Mike Akiyama, Kathy Knott, Taewon Kim, Julie Vorng, Peter Cho, Paulyn Roque, Estete Endeshaw, Britt Tinsley, and Port tenants.
Departments: Legal, Aviation Commercial Management, Aviation Properties (Airlines & Lease Administration team), Portfolio Management (Properties & Lease Administration team), Maritime Operations, Commercial Fishing, Recreational Boating, and Landside Operation.
Honorable mentions:
The Social Story by Chelsea Rodriguez, Rosa Johnson, Brooke Pinkston, and Andrew Khouw
Opening Up America Virtual Tourism Event by Patti Denny and Kate Hudson
Safe Return Request Product Process by Tae Stacy, Kati Davich, Ashley Brooks, and Gerard Checchia
Published Date
Feb 02, 2021