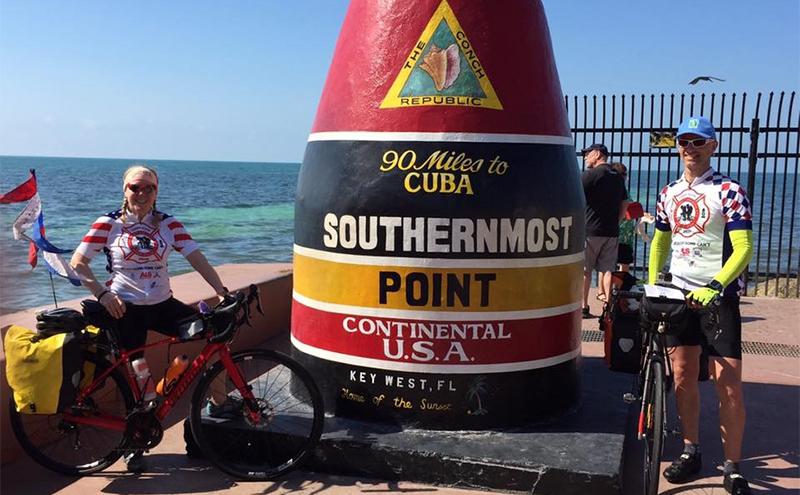 By Bushra Zaman
In 2016 Port of Seattle Fire Captain Stephanie McGinnis and her husband Merrick biked 3,241 miles from Boston to Seattle, raising money for several charities benefitting ALS, Parkinson's, brain cancer, pancreatic cancer, and burn victims. This year they are biking over 2,000 miles from Key West to Nova Scotia, in memory of those that have been affected by these illnesses. Their slogan: Because Some Can't, highlights raising awareness for through community outreach.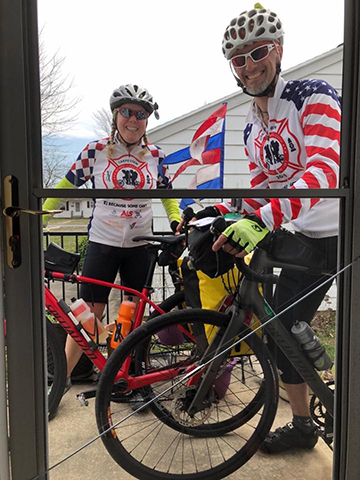 Stephanie has been a Port firefighter for 20 years. She began her journey as a volunteer firefighter with Eastside Fire and Rescue—from there she was hooked! She changed course from pursuing a degree in education to a Fire Command and Administration program, while juggling life as a single mother to three children. She completed her degree, received her EMT certification, began training at the fire academy, and was hired by the Lacy Fire Department in 1997. In 1999, she tested to become a Port firefighter and was hired. After completing her initial probationary period with the Port, she became involved with various department projects and the Local 1257 firefighters union. Stephanie trained as an officer, and was promoted to Captain in 2011. Last year she took the Battalion Chiefs test and spent the summer at the Washington State Fire Academy working with new firefighters.
Stephanie is an avid runner, having completed 22 marathons. From there she picked up biking. She and her husband Merrick have found that it is the best way to travel, while also reaching out to different communities about the causes they ride for. Whether it be instilling safety and awareness in her Port Fire community, or connecting with people who have faced similar illnesses as their own loved ones, Stephanie and Merrick emulate the Port's mission of fostering community. Follow Stephanie and Merrick's journey on their Facebook page https://www.facebook.com/becausesomecant/.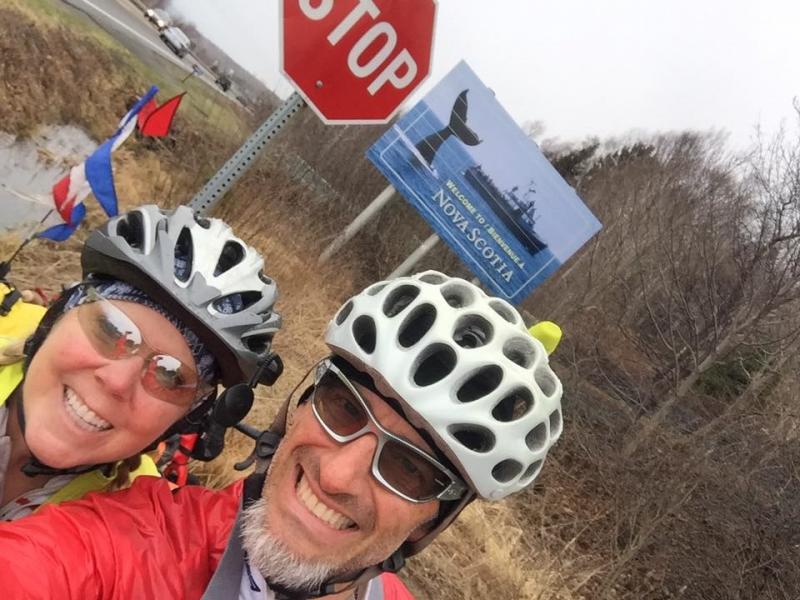 Published Date
May 13, 2019