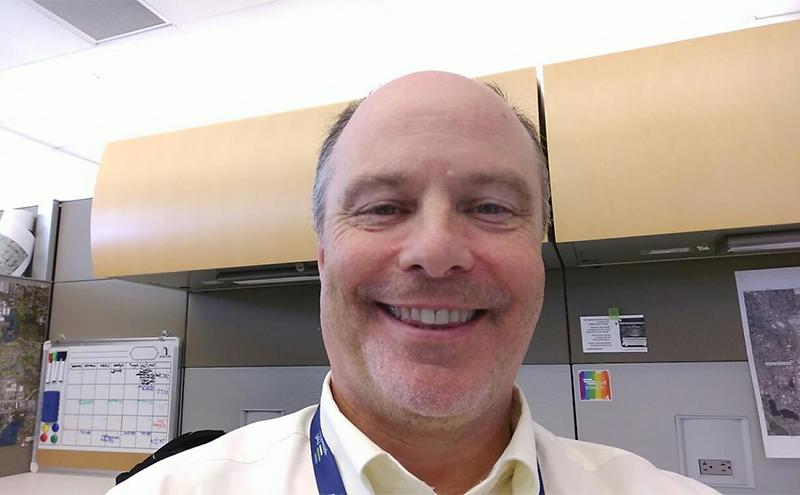 Meet Dave Kaplan, the Port's new Local Government Relations Manager, a member of Port-wide Pride, and an antiquarian book collector
 
I started as the Local Government Relations Manager for the Port of Seattle, based at Sea-Tac Airport, about nine months ago. Much of my work is focused on the concerns of the communities in South King County regarding aviation and freight related issues. Prior to coming to the Port, I was Executive Director of a national business association, and (in my spare time) served on the Des Moines City Council … including four years as Mayor. I was one of a handful of openly gay locally elected officials in Washington during my first term.
While I'm relatively new to the Port and Port-Wide Pride, I know the importance of ensuring that everyone is and feels included … that their concerns and needs and desires are being met. For so many decades, LGBTQ workers lived their lives in fear of repercussions for simple things like having a photo of their partner or loved one on their desk, being treated equally when applying employment rules and benefits, or respectful treatment by management. The Port has fostered a positive environment here for all employees, and Port-Wide Pride is a clear expression of that. It's reflected in the existence and work of all of the Employee Resource Groups (ERGs.) The Port can take a great deal of pride in being supportive of all of our talented, hard-working employees. I've had opportunity to participate in a few of other ERG events, and greatly appreciate their good works.
When not here at work, I love to travel and attend cultural and community events. I also enjoy collecting antiquarian books and spending time with family and friends.
Published Date
Jun 10, 2019