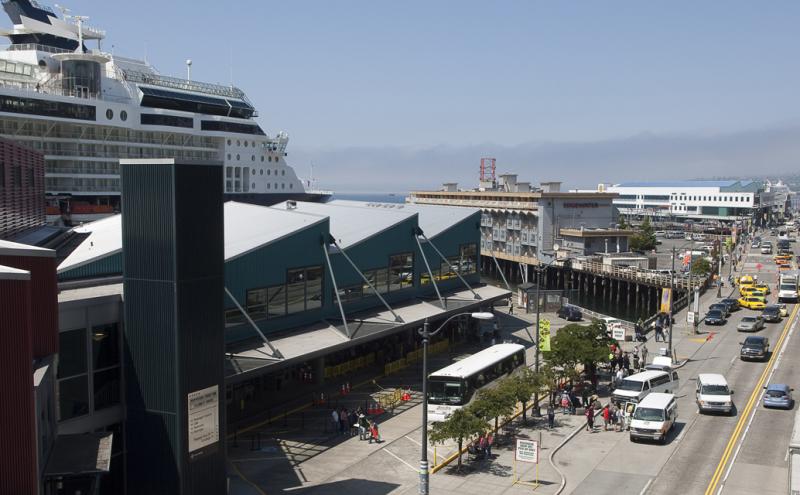 Conference Centers
Whether you are looking to host a small staff meeting off-site or a large international conference, the Port of Seattle has the conference center space to meet your requirements.
Bell Harbor International Conference Center — A United Nations approved location with six simultaneous translation booths, has waterfront views, state-of-the-art A/V and communications services, and a variety of room sizes. It also has complete banquet and catering services on-site.
World Trade Center — Centrally located on the downtown Seattle waterfront, is home to a variety of NGOs, trade promotion organizations and several large and small meeting spaces and dining rooms.
The Conference Center at SEA — Located on the Mezzanine level of Sea-Tac Airport. Designed to meet the needs of the aviation and business community, it is a perfect space for the business traveler. A/V services available on-site, with catering services provided by Emerald Cove Catering.