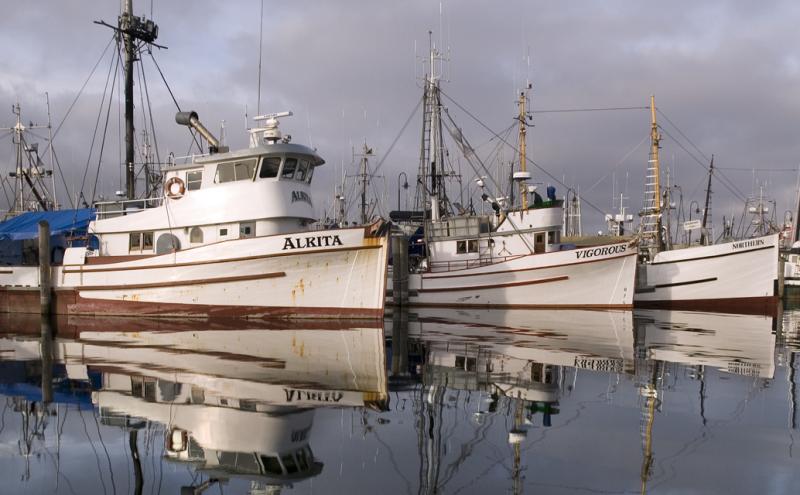 Fishermen's Terminal — Historic homeport for the Northwest commercial fishing fleet, Fishermen's Terminal has room for traditional trawlers and seiners, all the way up to crabbers and longliners. With more than 1,200 linear feet of dock space, Fishermen's Terminal can accommodate short- and long-term moorage customers.
Grain Facility — This 4-million bushel capacity, fully automated facility assures efficient movement of grain from trucks and rail cars to silos and then to ship's hold.
Terminal 90/91 — Provides short-term and long-term moorage for commercial workboats and fishing vessels, including factory trawlers, tugs, barges, ferries, breakbulk reefer vessels and roll-on/roll-off vessels.
Maritime Industrial Center — Located along the ship canal near Fishermen's Terminal, it offers 1518 linear feet (463 meters) of concrete dock space for loading and repair work.