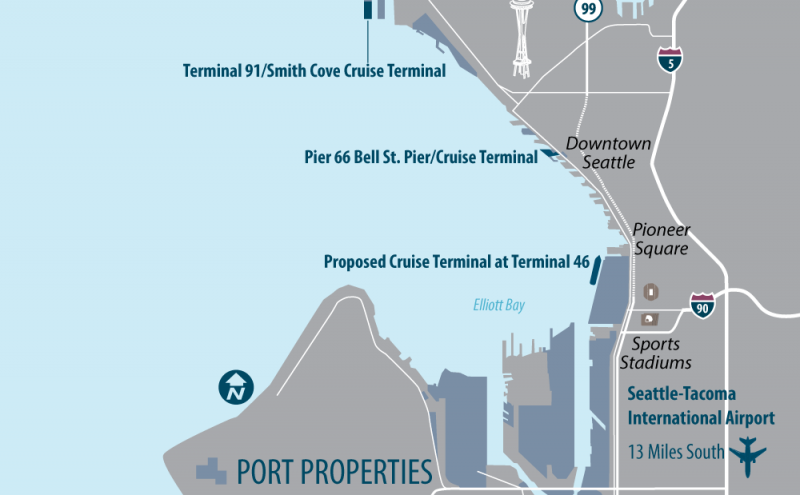 The Port of Seattle is seeking a partner for the development and operation of a new, single berth cruise terminal at Terminal 46.
View the Request for Proposals (RFP)
The period for accepting RFQ submissions has now closed. However, if you are still interested in reading the RFQ, please click below.
View the list of all individuals who have registered for the RFQ as of April 18.