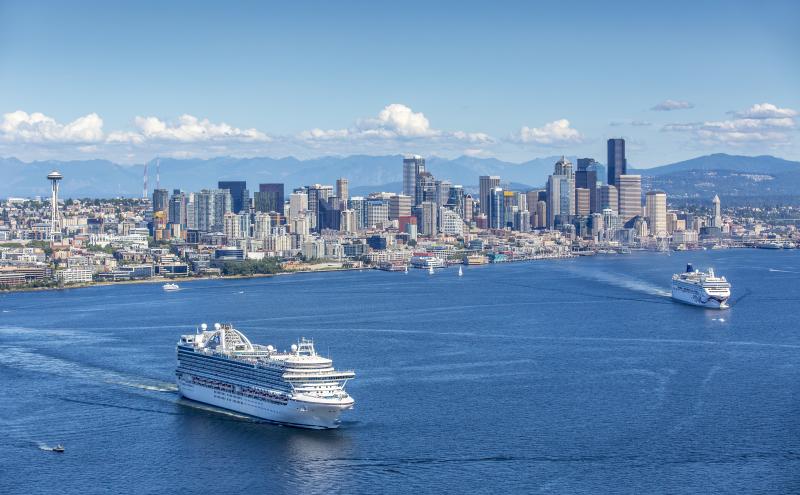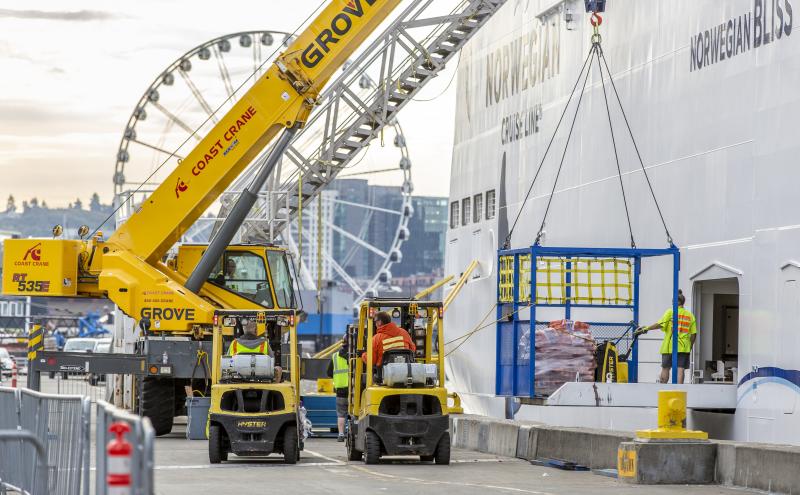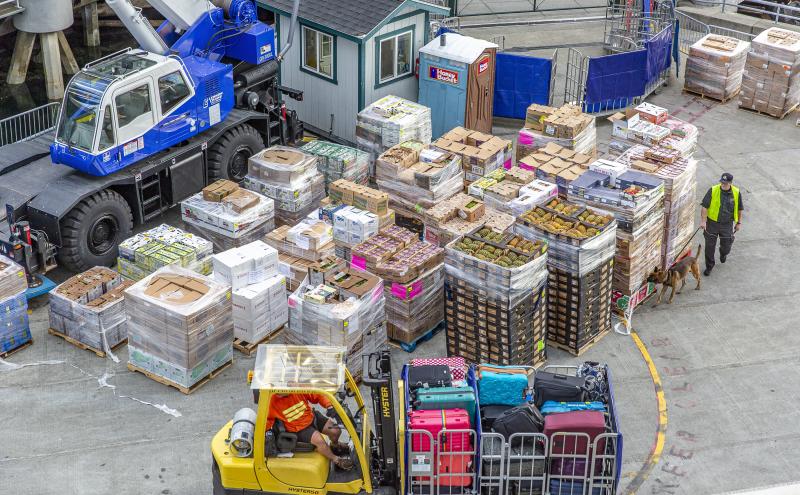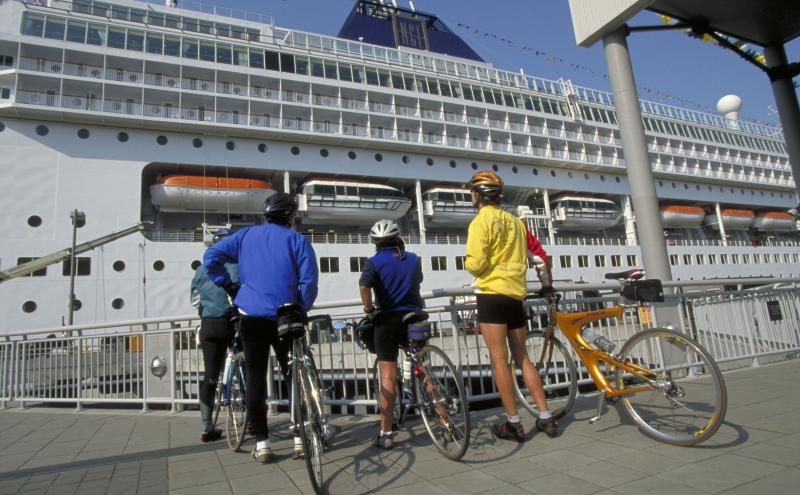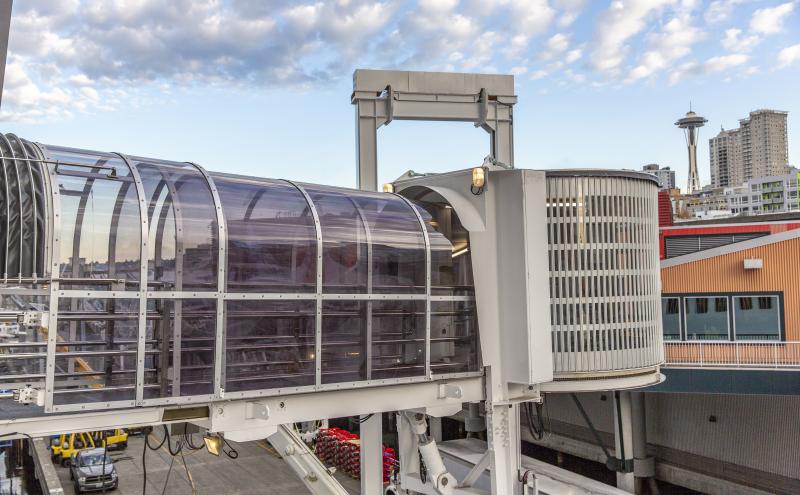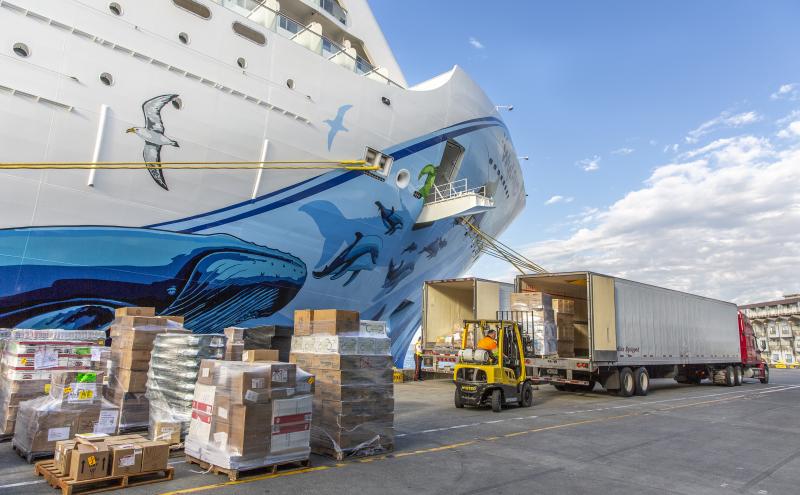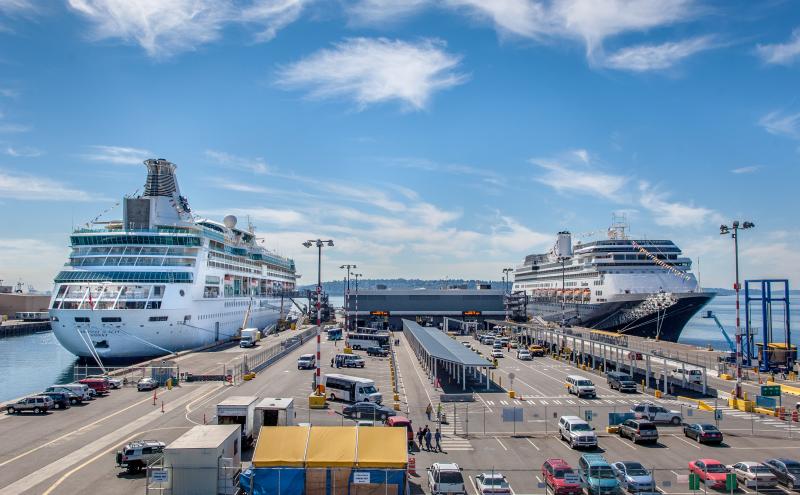 Contact
New Cruise Terminal
Email: NewCruiseTerminal@portseattle.org
New Cruise Terminal at Terminal 46
The Port of Seattle is exploring the development of a new cruise facility at the north berth of Terminal 46. As the Northwest Seaport Alliance works to realign international maritime cargo operations with the Terminal 5 Modernization Program, this creates room on Terminal 46 to build a new cruise terminal co-located with other marine cargo.
Seattle is a leader on the West Coast and serves as the hub for Alaska cruises with 45 percent of the cruise market and seven cruise brands serving Seattle. Maintaining that market share and meeting future demand requires new infrastructure that meets the Port's environmental standards. Plans are underway to develop the new cruise terminal with capacity to accommodate the growing demand for Alaska, the Pacific Northwest, and West Coast itineraries.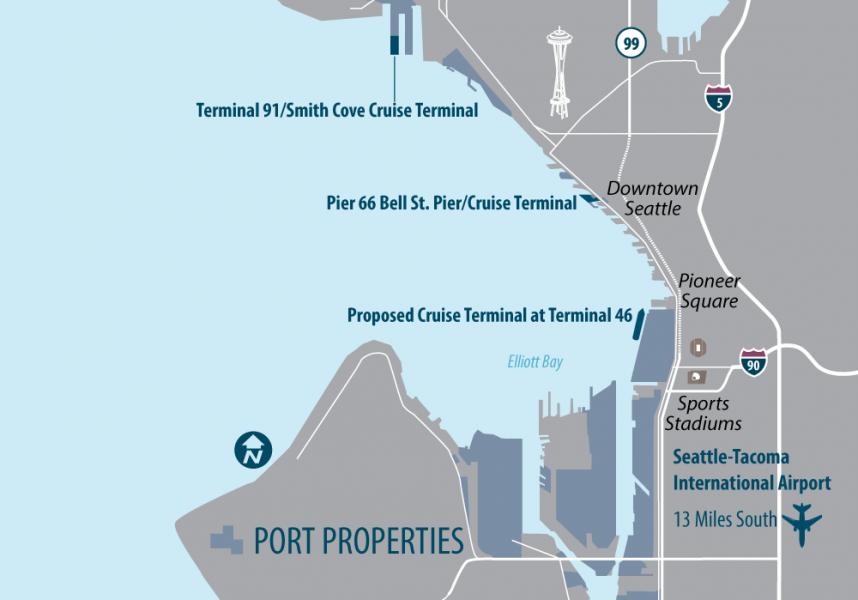 Serving the Region
Seattle's cruise industry is thriving and is on track to exceed one million passengers for the third year in a row.  This success is possible because of the Port's continued investment into its award-winning facilities at Bell Street Cruise Terminal at Pier 66 and Smith Cove Cruise Terminal at Pier 91. This season the cruise program celebrates 20 years serving as a homeport, providing economic opportunities to many and supporting tourism statewide.
Supporting the Economy
The Port of Seattle's cruise program benefits the local and regional economy and supports tourism, the fourth largest economic sector in our state through revenue to hotels, restaurants, museums, visitor attractions, transportation companies, and other tour operators. Adding a new terminal means more economic benefit for the neighborhoods near downtown and the entire region.
Suppliers from across the state, including seafood and produce companies, florists, farmers, vineyards, and maritime support industries, have built strong businesses selling to cruise companies. Port programs such as the Port's tourism marketing grant program, the Sea-Tac Airport "Spotlight" advertising program, and economic development partnerships encourage cruise passengers to extend their stay in Seattle, around King County, and Washington state, widening that economic activity even further.

Environmental Sustainability
Today, the Port of Seattle is proud to operate the most environmentally progressive homeport in North America. Through innovative commitments to clean water and clean energy, the Port and its partners continue to pursue strategies that emphasize healthy communities and habitats in and around our working waterfront. That will be a central focus of the new terminal. At the new facility, the Port intends to incorporate leading-edge environmental stewardship and sustainability practices that exceed existing regulations.
Partnership and Community Outreach
A robust outreach program will continue through project development and into operations. As the project progresses, the Port will coordinate community meetings, open houses and tours, provide informational presentations along with an online open house to ensure that the public is well informed about the project and has opportunities to provide input. In addition, the Port will work to strengthen partnerships with near port communities and other stakeholders.
If you have any questions or concerns please email NewCruiseTerminal@portseattle.org.
Estimated Project Costs
Early cost estimate is approximately $200 million. The Port of Seattle plans to invest $100 million into the facility and is seeking a partner to provide the other 50 percent, as well as operate the terminal once it opens.
RFQ Participation
Interested parties are encouraged to participate in the RFQ process for this project through the links below:
Anticipated Timeline
| | |
| --- | --- |
| March 13 | Port publicly releases Request for Qualifications (RFQ) to officially kick-off process to secure a partner |
| March 26 | Port staff requests early site planning and design funds |
| April 18 | RFQ responses due to Port from Proposers |
| Late Spring | Release Request for Proposals (RFP) to RFQ shortlist |
| Early Fall | Port launches environmental review and permitting process |
| Fall/Winter 2019 | Port Commission approval of final agreement |
| 2023 | Target begin cruise operations at Terminal 46 |
Related Documents