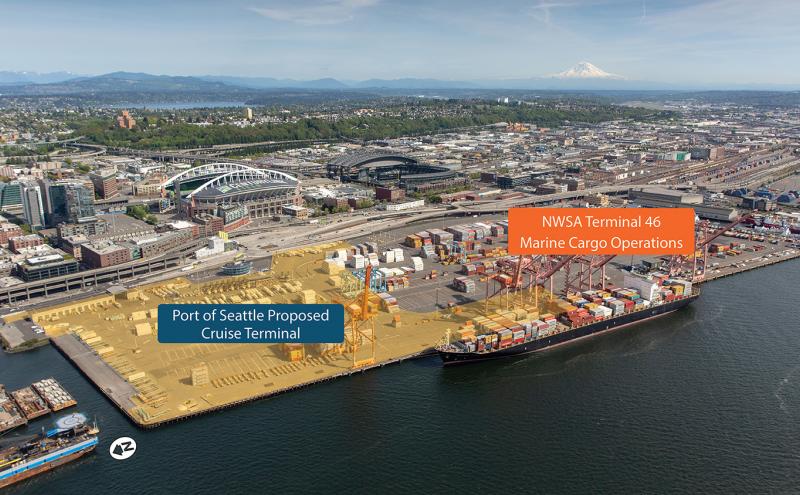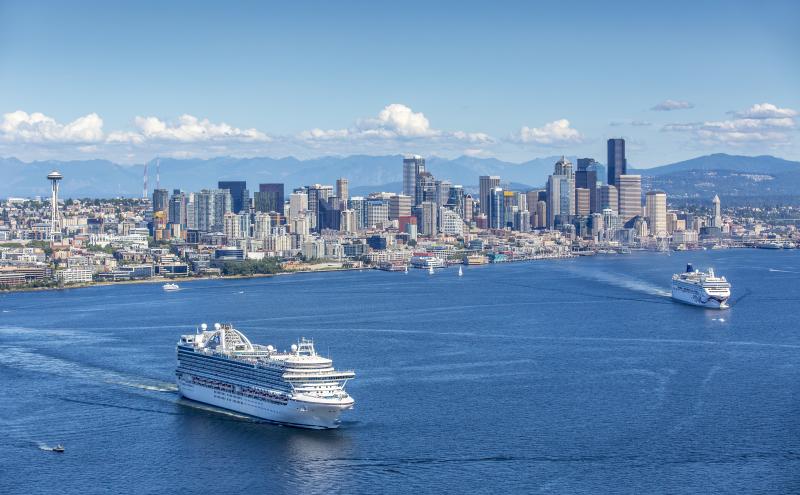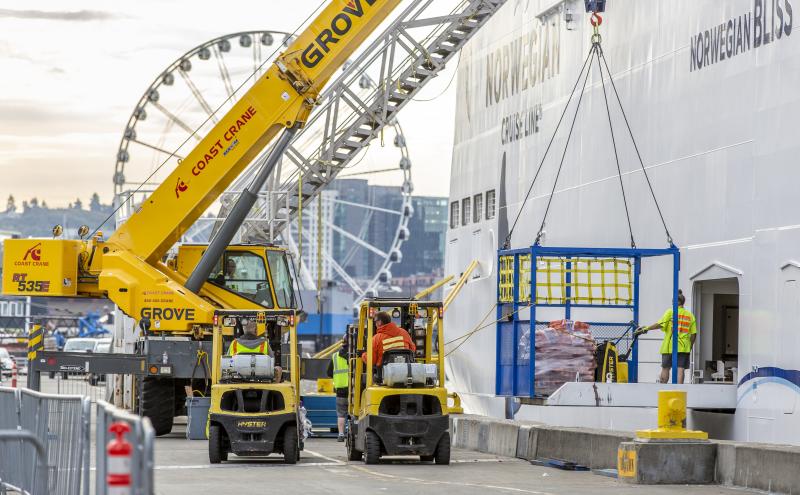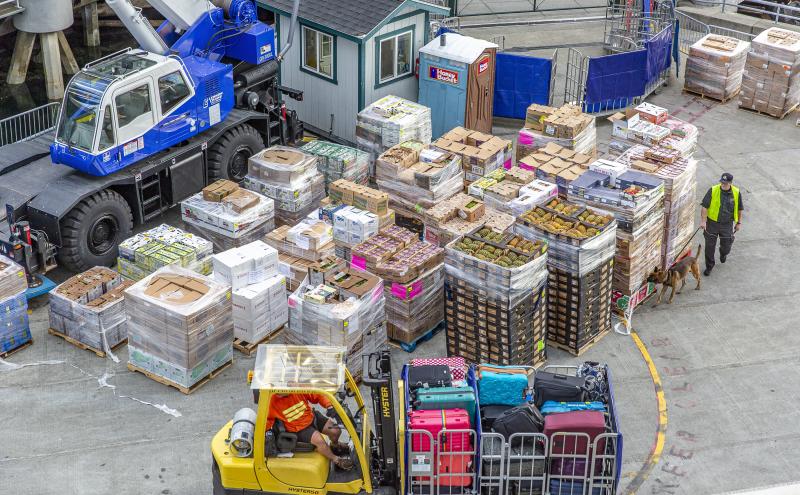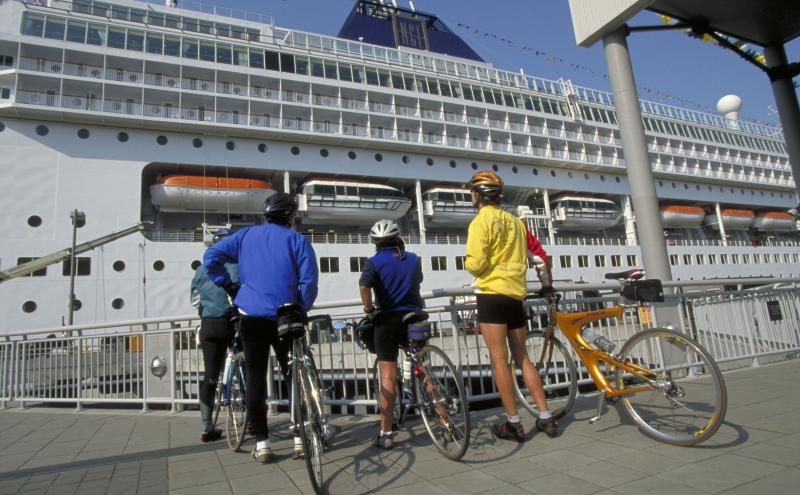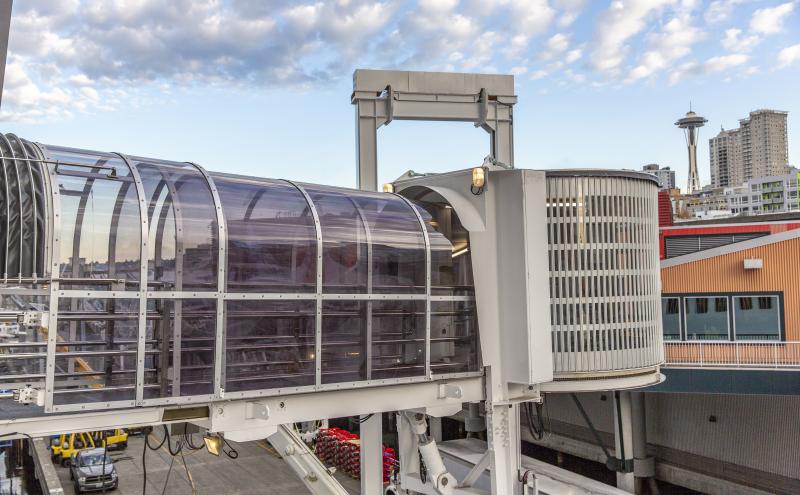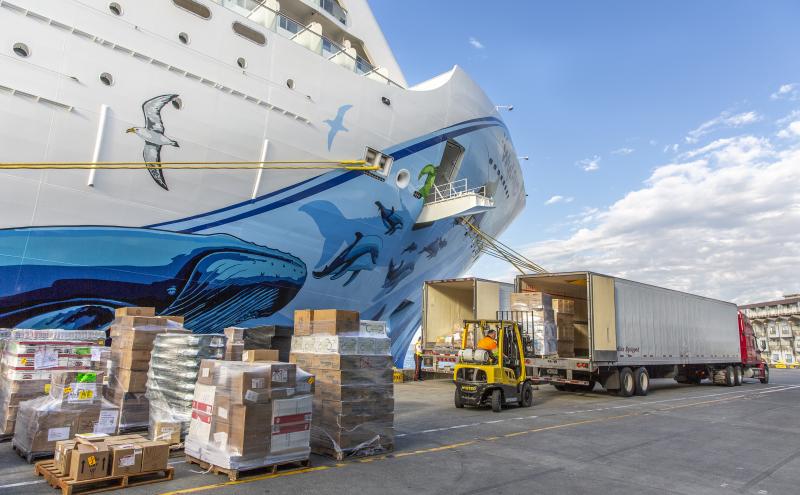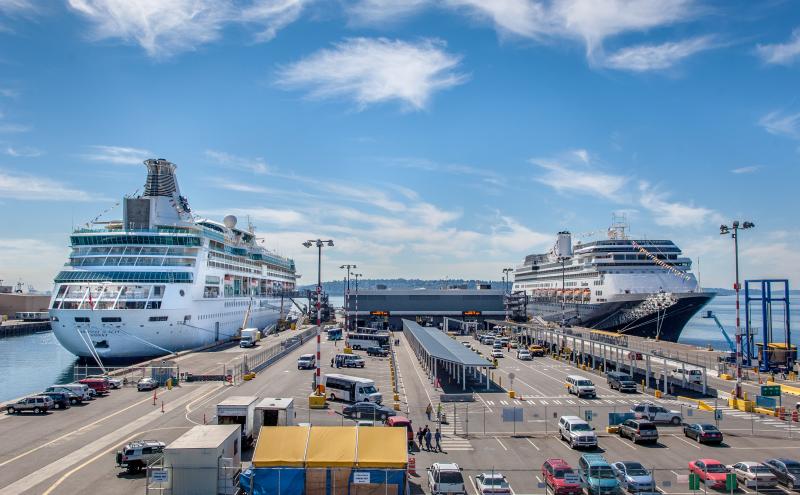 Proposed Cruise Terminal at Terminal 46
Port Cancels RFP Seeking Partner for New Cruise Terminal
July 28, 2020 – The Port will cancel its request for proposals for a joint investment to build and operate a proposed new cruise terminal at the preferred located of Terminal 46. For more information, please
read the press release
. 
The Port of Seattle is proposing to develop a new cruise terminal at Terminal 46 as part of a flexible marine transportation facility, which will continue to support cargo and other marine operations. 
Analysis of the cruise market and cruise ship deployment supports the need for a fourth berth to meet the demand for Port of Seattle cruise services. A cruise terminal requires a deep-water berth, a building to process passengers, ground transportation area, long-term parking for cruise passengers, associated utilities, and connection to the local transportation system. The facility would occupy the northern 29 acres of the overall 86.5-acre terminal. The remainder of the site would be maintained as a marine cargo facility and administrative use.
Projected Cost
$100 million in Port cost (assumes 50 percent cost-share with private investment)
Estimated Completion Date
Due to the delay of this project, an estimated completion date cannot be determined at this time.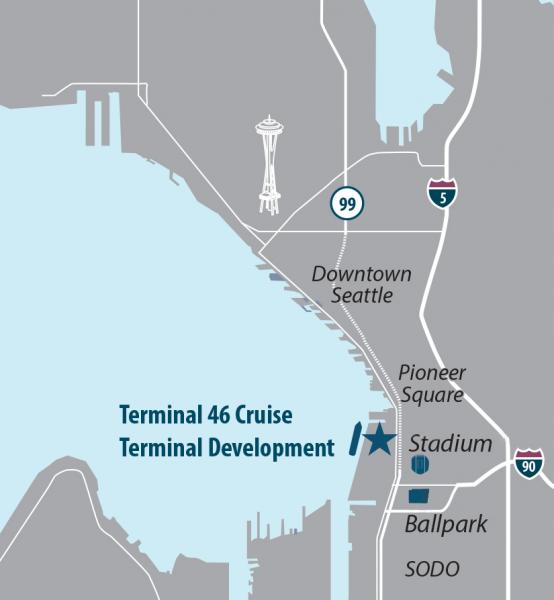 Purpose
The proposed cruise terminal would add the capacity needed to accommodate the growing demand for Alaska, the Pacific Northwest, and West Coast cruises, which can no longer be met by the three berths at the Port's two existing terminals (Terminal 91 and Pier 66).
In Spring 2019, the Port Commission adopted the Cruise Business Development Principles to guide its cruise business and its engagement with partners and stakeholders in the operation of existing and potential new cruise facilities, including the proposed facility at Terminal 46. The Cruise Business Development Principles seek to: 
Maximize the use of the Port's deep-water facilities and industrial lands to serve maritime industrial uses
Expand economic, cultural and community benefits within cruise operations and development
Support financial sustainability of the Port of Seattle
Incorporate leading-edge environmental stewardship and sustainability practices and facilities that can exceed existing regulations
Facilitate improved transportation mobility of people and goods in the region
Provide consistent excellence in customer service to strengthen Seattle's role as the West Coast's premier cruise port
Century Agenda
The new terminal will support the Port's Century Agenda goal to double the economic value of the cruise traffic to Washington state. Growing our cruise business will support the advancement of our region as a leading tourism destination and business gateway. The new facility will also support economic opportunities for small business and women and minority business enterprise growth.
Business Plan Objectives
Increase cruise revenue while growing the benefits of cruise for our regional economy
Develop a new cruise terminal with additional big ship berth capacity and future expansion
Build support of cruise business with our community and local business
Environmental Review
The environmental review scoping period has been extended to November 27, 2019. Provide your comments by:
Participating via the online open house (t46cruise.participate.online.com)
Writing an email to SEPA@portseattle.org (please include your name and preferred contact method)
Sending a letter to Laura Wolfe, Port of Seattle, Pier 69, 2711 Alaskan Way, Seattle, WA 98121
Anticipated Timeline
| | |
| --- | --- |
| March 13, 2019 | Port publicly releases Request for Qualifications (RFQ) to officially kick-off process to secure a partner |
| March 26, 2019 | Port staff requests early site planning and design funds |
| April 18, 2019 | RFQ responses due to Port from Proposers |
| Late Spring 2019 | Release Request for Proposals (RFP) to RFQ shortlist |
| Early Fall 2019 | Port launches environmental review and permitting process |
| April 28, 2020 | Port temporarily delays the proposed new Cruise Terminal Project |
| July 28, 2020 | Port cancels RFP seeking partner to build and operate proposed new Cruise Terminal Project |
| Q4 2020 | Port staff will brief the Port Commission on the status of the cruise industry and recommendations on next steps with the proposed project  |
Related Documents
July 28, 2020
April 2020
March 12, 2019
March 13, 2019
May 6, 2019 - RFQ Shortlist Announcement
July 25, 2019
October 2019 
January 2020

The revised proposal due date is February 20, 2020 at 5:00 p.m. Pacific Time.

February 2020