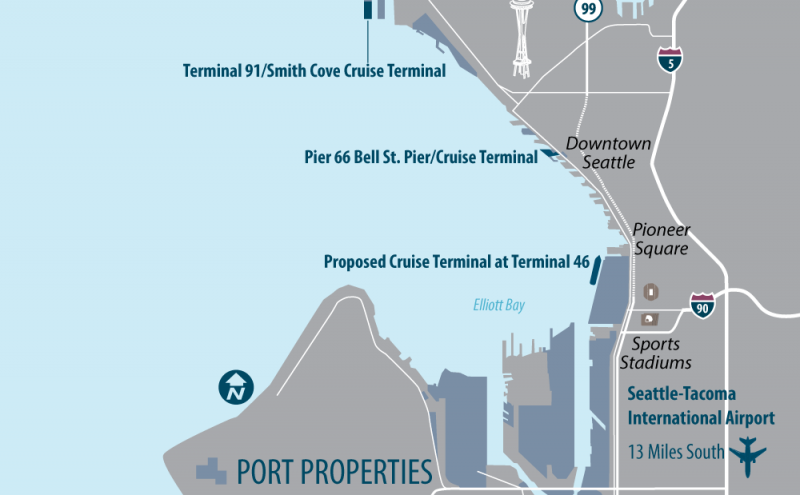 The Port of Seattle is seeking a partner for the development and operation of a new, single berth cruise terminal at Terminal 46.
This RFQ is the first step in a selection process. If you wish to receive updates and notifications related to the RFQ, you must register your contact information on the contact form below.
Parties that wish to respond to the RFQ must register. If you do not register for RFQ updates you will not receive notification of addendums and updates. This may result in a failure to submit required documentation which will deem your bid non-responsive.