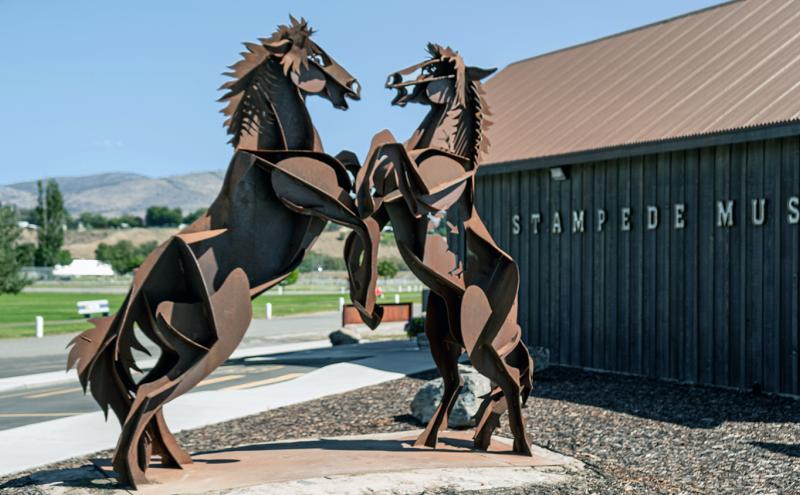 Equitable economic recovery is aimed at communities hardest hit by COVID impacts
December 16, 2020
The Port of Seattle Commission announced its sixth annual Tourism Marketing Support Program, which will provide $200,000 in matching dollars to local communities and non-profit organizations across the state of Washington, with a goal of spending $50,000 of those funds to address equity, diversity, and inclusion. The program provides matching support of up to $10,000 to non-profit destination marketing organizations (DMOs), attractions, cities, tribal organizations, and Chambers of Commerce to effectively market their destination to non-resident visitors.
"As the Port of Seattle continues to lead on equitable economic recovery for our region and state, we are acutely aware that tourism has been hit hard as a result of the Covid-19 crisis," said Port of Seattle Commission President Peter Steinbrueck.  "We hope these small steps will go a long way to help these communities recover."  Prior to the pandemic, tourism was recognized as the 4th largest economic sector for our state. Estimates for job losses in the industry right now are over 100,000 for the state.
As a result of the Covid-19 crisis, public safety has called for modifying, amending, or cancelling the projects. Ten projects this year have been abated due to traveler visitation declines, budget shortfalls, cessation of an attraction operating or some combination of all three challenges. The remaining organizations have adjusted the elements of the projects and modified timing of the marketing to better coincide with consumer interest and decisions to travel.  Whether partner organizations have cancelled or modified their programs, all have expressed their sincere appreciation during this challenging time.
"The support from the Port of Seattle has meant a successful program for our community," said Jenn Tate of the Okanogan County Tourism Bureau. "We were able in a challenging year to put together materials that highlighted a local indigenous artist trail that will serve Okanogan County and those interested for years to come."
For more information and access to application materials, visit us at Tourism Marketing Support Program as well as how to register for an information session on January 12, 2021. The deadline for application submittals is February 5, 2021, by 2:00 p.m.
Preliminary figures for 2020 show an approximate spend of $115,350, with a projected match of $73,850. Last year, 29 organizations across Washington got funding, committing over $235,600 in match contribution combined with the $181,600 from the Port, providing a net effect of over $400,000 in marketing our state and region. Since its inception in 2016, the Tourism Support Program has funded 98 projects across Washington, contributing $725,024 with $408,750 in organization matches. In addition to the Tourism Support Program, the Port of Seattle will work in collaboration with the Washington Tourism Alliance by contributing an additional $1.5 million to assist in tourism industry recovery in 2021.
Contact
Peter McGraw | Media Officer
(206) 787-3446 | mcgraw.p@portseattle.org