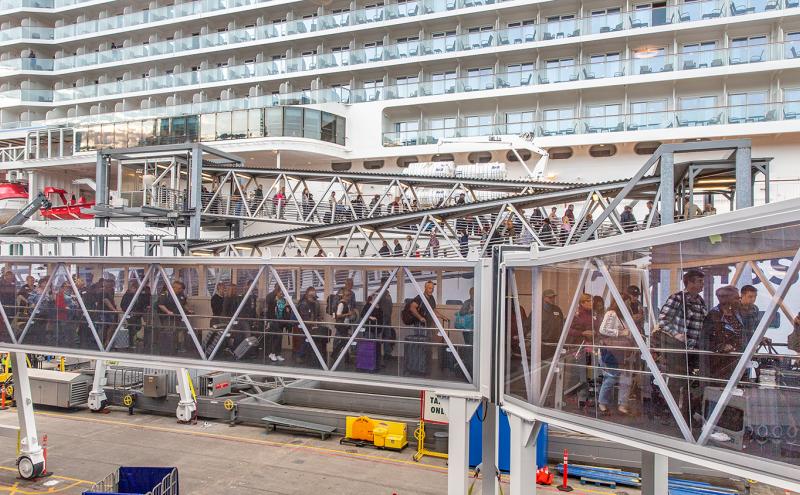 Partnering with Cruise Industry and Department of Ecology to Reduce Wastewater Discharge from Cruise Ships
Background
The cruise industry has been one of the fastest growing business segments at the Port of Seattle. Just as on land, ship operations and passengers generate waste as part of daily activities. In an effort to protect this region's marine environment, the Port has played a significant role in ensuring that cruise lines understand all environmental laws and regulations applicable to Washington state.
What laws or rules govern cruise ship discharges?
On an international level, environmental processes are governed by the International Maritime Organization (IMO) policies and procedures for the maritime industry. In the United States, the federal government requires compliance with the IMO and the Coast Guard has local jurisdiction over cruise ship discharges. In Washington state, the Department of Ecology also enforces water quality regulations.
The cruise business is booming in Seattle. It has grown from just six ships and 6,615 passengers in 1999 to 192 vessels and 895,055 passengers in 2015. This growing business has brought with it tremendous economic benefits. In 2015, Seattle's cruise business has generated approximately $441 million in revenue for the region's economy, supported more than 3,647 local jobs, and contributed $17.2 million in state and local taxes.