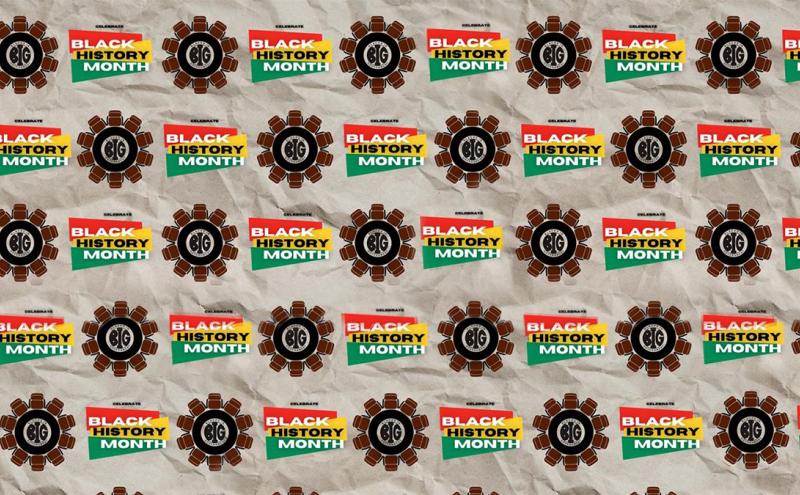 February 14, 2023
Today, during the middle of Black History Month, the Port of Seattle Commission passed a proclamation recognizing the accomplishments and work of the Port's chapter of Blacks in Government (BIG). The Commission also received a briefing on the progress of the organization's equity, diversity, and inclusion efforts and goals.
Commissioner Hamdi Mohamed, who was elected to the Port of Seattle Commission in November 2021, introduced the proclamation. She made history as the first Somali woman elected to public office in Washington State, and the first Black woman elected to the Port of Seattle Commission.
"Access to quality education translates to opportunities and open doors. It can be the weight that tips the scales and moves a person or family out of poverty," said Port of Seattle Commissioner Hamdi Mohamed. "Quality education usually means more economic security and better quality of life."
Annually, Blacks in Government operates several efforts to support the community. Most notably is the BIG Scholarship Fund, which provides college-bound Black students with grants to support and empower their education and professional development. The Port Commission's support of this work reinforces the its commitment to address anti-Black racism, as included in the Racial Bias and Equity Motion passed in October 2020.
"This proclamation recognizes Blacks in Government's work to bring equitable change to this organization while providing opportunities to the next generation of Black leaders in our community," said Patricia Ly, Port of Seattle Chapter President of Blacks in Government (BIG). While we celebrate Black History Month, we continue to honor and recommit to the work of Black Americans who have created a more fair and inclusive democracy, helping our nation move closer to realizing its founding promise of liberty and justice for all,"
The Port is also working to address anti-Black racism through ongoing employee training and education, and by recognizing Juneteenth as a paid holiday. In 2022, the Port made considerable progress in advancing equity in its hiring processes, annual budgeting and business planning, training and development of employees, and workplace culture. During today's Commission meeting, the Port's Office of Equity, Diversity, and Inclusion (OEDI) reported on the progress of this work.
Of note, in 2022 and for the first time in the Port's history, OEDI and the Port's Change Team led departments through a process to set annual department-specific equity goals. This has now become an annual requirement, and all departments must create annual equity goals that are specific to their work, measurable, and can be tracked throughout the year.
"Nearly four years ago, the Port of Seattle became the first port authority in the country to establish an office of equity. In doing so, our organization committed time and resources to embed equity, diversity, and inclusion into the fabric of the organization," said Bookda Gheisar, Senior Director of OEDI. "While we still have work to do, we have accomplished a considerable amount in a short amount of time, and we're excited to continue to work with our employees and communities to advance equity for all."
Learn more about the Port's 2022 efforts to embed equity into the fabric of the organization and create a culture of belonging and inclusion.
Contact
Peter McGraw | Port of Seattle Media Officer
(206) 787-3446 | mcgraw.p@portseattle.org
Artwork courtesy of Terri Palmer and Amira Beasley.