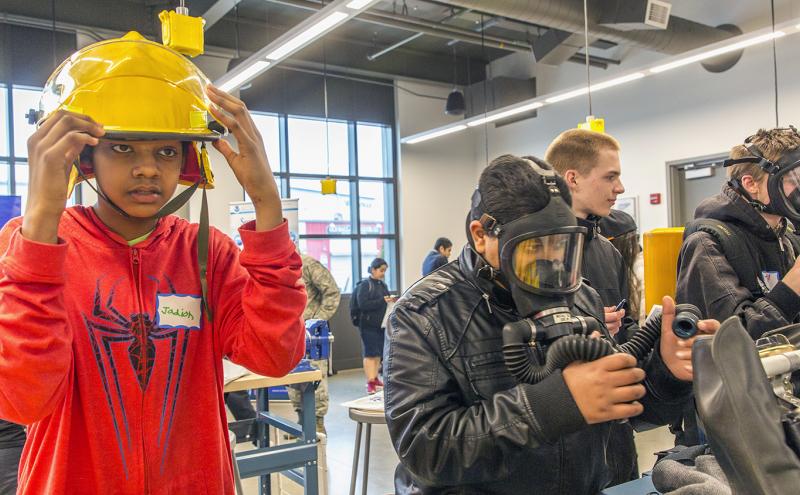 April 12, 2022
The Port of Seattle Commission approved another two million dollars in funding for its Youth Career Launch Pilot Program, nearly doubling its resources. This puts total funding for the program, an evolution of the Port's Opportunity Youth Initiative, at $4.1 million for the next three years. The additional revenue comes directly from the faster-than-expected recovery of the Port's cruise business and directly supports maritime industry jobs.
"I'm proud to develop and sponsor the Career Launch Program that is outcome-driven and will translate directly to living-wage jobs," said Hamdi Mohamed, Port of Seattle Commissioner. "Meaningful internships and workforce programs require a targeted pipeline into the workforce for everyone, especially for low-income, first-generation, and underserved students farthest from opportunities."
About the Youth Career Launch Pilot Program
The Youth Career Launch Pilot Program builds on work began by the Port in 2020 when it created the Opportunity Youth Initiative as a direct response to economic crisis in communities most impacted by COVID.
In 2021, the Opportunity Youth Initiative provided 280 youth — the majority of whom were youth of color and from economically distressed zip codes — with internship training opportunities in Port-related jobs and careers in aviation, construction, green jobs, and maritime.
An order presented by Commissioner Hamdi Mohamed and supported by fellow commissioners renames the Port's Opportunity Youth Initiative to the Youth Career Launch Pilot Program explores how to evolve the program from a temporary economic response to a permanent program aligned with core Port priorities and best practices, expands community and industry partnership, and lays the groundwork for a process to evaluate and set a plan for the program's future by the end of 2024.
Go to the Port's Workforce Development webpage for more information.
Contact
Peter McGraw | Port of Seattle Media Officer
(206) 787-3446 | mcgraw.p@portseattle.org