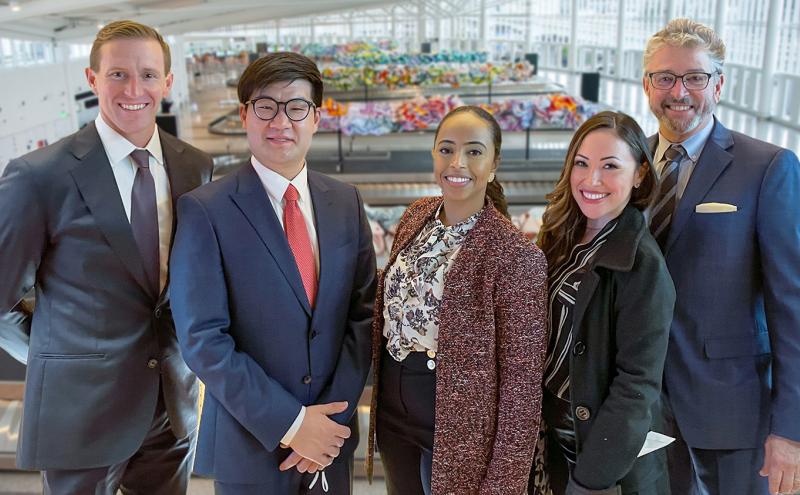 July 13, 2022
Port of Seattle Commissioners took two actions in support of safe access to reproductive healthcare. Commissioners adopted a proclamation expressing an official position of the Port of Seattle in support of an amendment to the Washington State Constitution and passage of a federal law to both codify an individual's right to comprehensive, safe, and accessible reproductive healthcare, including abortion.
Commissioners also adopted an order that prohibits cooperation or assistance with out-of-state abortion and other reproductive health care investigations, prosecutions, or legal actions, in alignment with Washington State Governor Jay Inslee's Directive 22-12.
"People from around the country are arriving to Washington State via its many ports to access abortion care," said Commissioner Toshiko Hasegawa. "Today's actions promote personal safety and a culture of inclusion for pregnant people seeking abortions. The Port of Seattle is proud to model people-centered policies and practices for other jurisdictions to replicate."
"We are committed to safeguarding access to reproductive health care at the Port of Seattle that is consistent with Washington state law," said Commissioner Hamdi Mohamed. "Port of Seattle Police won't cooperate with other states' abortion investigations, share data or use our resources for abortion investigations. The Port has an essential obligation to foster a culture and environment that make it possible for our region to remain a vibrant and welcoming global gateway where everyone feels safe."
The proclamation recognizes established Washington law that protects access to abortions as part of reproductive health care and the Port's Welcoming Port Policy that commits our organization to be safe, secure, welcoming, and accessible to all. The proclamation asserts the Port's mission to promote economic opportunities and quality of life in the region by advancing trade, travel, commerce, and job creation in an equitable, accountable, and environmentally responsible manner.
The order strives to ensure that the Port of Seattle and our Police Department take no action to hinder anyone's right to access safe reproductive healthcare options within the state of Washington, which remains a legal right.  The order specifically directs the Port of Seattle Police Department to:
Refrain from providing any cooperation to any Federal or out-of-state law enforcement agency, public entity, or private party if the matter concerns abortion-related conduct or other reproductive health care services that are lawful in Washington
Establish a process consistent with the Washington State Office of the Attorney General and the Port's General Counsel to carefully scrutinize all requests for cooperation, assistance, or information related to reproductive health care or services from any party in any state where 36 abortion is banned or otherwise restricted to a degree inconsistent with Washington State law
Resolve any uncertainty related to specific requests for cooperation, assistance, or information related to reproductive health care or services by obtaining direction from the Port's General 40 Counsel and report all requests for cooperation or assistance related to reproductive health care or services to the Commission.
Port Police will continue to grant assistance or provide information that is necessary to comply with Washington State or federal law.
Contact
Peter McGraw | Port of Seattle Media Officer
(206) 787-3446 | mcgraw.p@portseattle.org