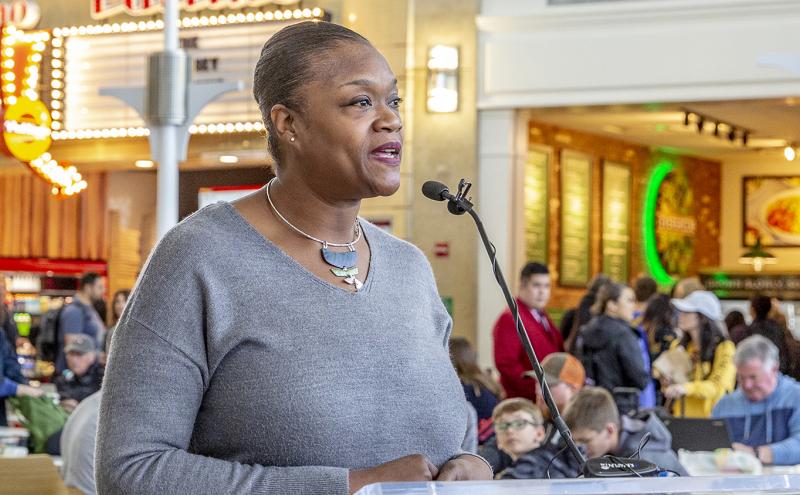 Focus on customer service innovation and expanding economic opportunities
July 30, 2020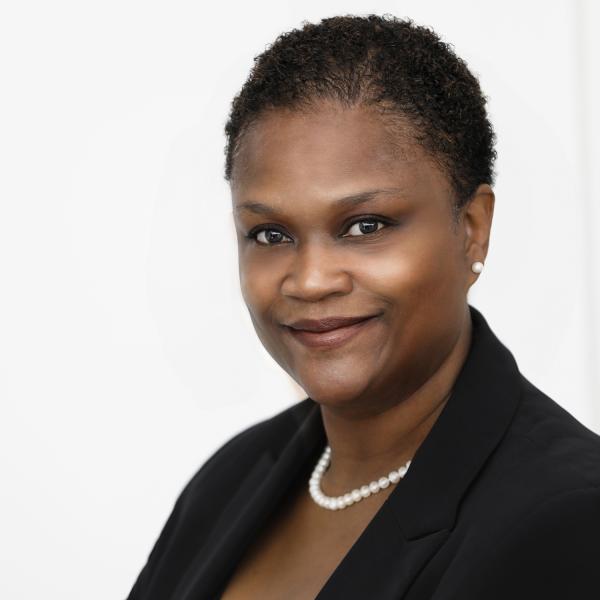 Seattle-Tacoma International Airport (SEA) recently announced that Dawn Hunter will serve as the Director of Aviation Commercial Management, effective August 3, 2020. 
Hunter was first hired at the Port of Seattle in 2017 as the Senior Manager of Airport Dining and Retail at SEA. A transformational leader, Hunter established strong partnerships both within and external to the Port. She led the final phases of the dining and retail redevelopment at the airport to increase options for travelers and expand access for small and local businesses, which is adding more than 50 restaurants and shops at SEA between 2019 and 2021. Just last year, Hunter and her team opened over 20 restaurants and stores such as Lucky Louie Fish Shack, Poke to the Max, Skillet and Elliot Bay Book Company. More women- and minority-owned businesses (WMBE) operate at the airport than at any time in our 71-year history.
"While aspects of our work changed due to COVID-19, our vision for the airport is the same," said SEA Managing Director Lance Lyttle. "We are globally competitive, committed to equity, and deeply focused on the customer experience at SEA. Dawn embodies our values. Adding her to our airport leadership team reinforces that this is our path to the future."
As Director of Aviation Commercial Management, Hunter will implement an integrated strategic plan to drive sustained business development at the airport, including airport dining and retail, rental cars, parking and ground transportation. She will develop sources of non-aeronautical revenue and capitalize on new business opportunities while representing the interests of tenants and business units when developing policies. Ultimately, Hunter will cultivate and lead a critical part of the airport economy.
Hunter is a champion for delivering a Pacific Northwest experience for travelers while creating opportunities for small and minority-owned businesses. With more opportunities for disadvantaged businesses, she is helping to ensure the face of the airport looks like the face of our community. In 2019, Hunter was selected as the Charles Blood Champion of Diversity at the Port of Seattle as recognition of her efforts to go above and beyond to provide opportunities to diverse businesses in the Airport Dining and Retail program. She consistently advances the Port's policies and practices to be more inclusive.
"Dawn is a champion for small business in the airport community," said Katherine Lam, owner of Bambuza Vietnam Kitchen. "She invests in local entrepreneurs like us, providing the knowledge and support we need to be successful. An advocate for minority-owned small businesses and an ally to women, Dawn's commitment to diversity and equity are inspiring. She works hard to bring a sense of place to the airport and make it a true reflection of the community around us. We are honored to work closely with Dawn as she helps steer SEA Airport's world class concessions program."
Prior to coming to the Port, Hunter worked for the City of Los Angeles, Los Angeles World Airports (LAWA) as the Senior Concessions Manager and as the Security Manager in LAWA's credential center.  As the Senior Concessions Manager at LAWA, she identified new concessions opportunities within operating terminals, worked with other departments to set goals and develop initiatives for increasing small, local and minority business participation, and provided input and direction on concessions master plans with key stakeholders. Hunter holds her Master's degree in Public Administration from National University and a Bachelor's degree in Criminology from Sonoma State University.
Contact
Perry Cooper | SEA Media Team
(206) 787-4923 | cooper.p@portseattle.org